SA visit inspires Nepal's agricultural development agenda
Thursday, 11 July, 2019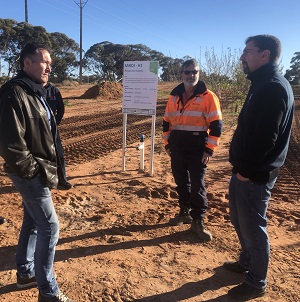 Nepal's appetite to develop its agricultural sector by drawing upon proven Australian approaches and systems, is fast growing. South Australia provides an opportunity to support Nepal's ambitious national development agenda through world leading agricultural research, water management, horticulture and viticulture.
Since 2012, Australia has been supporting Nepal to advance policies and practical plans for water, food and energy security, through the Australian Government's South Asia Sustainable Development Investment Portfolio and bilateral support. The Australian Centre for International Agricultural Research (ACIAR), a partner in SDIP, has been supporting research in agriculture in Nepal for over 50 years.
In June 2019, ICE WaRM and PIRSA (Rural Solutions SA) were pleased to host the Australian Ambassador to Nepal, HE Pete Budd, to assess water planning and regulation, cooperative irrigation trusts and private sector led innovations in the thriving South Australian agriculture sector.
"Over the past seven years, SDIP has been a wonderful vehicle in supporting Nepal's management of its water, energy and agriculture resources and to showcase the expertise of Australian institutions, including ICE WaRM," said the Australian Ambassador to Nepal.
"With South Australia a world leader in agricultural research, water management, horticulture and viticulture, there may be opportunities to export Australian expertise to support Nepal's ambitious national development agenda."
The Ambassador also recognises that Nepalese students are increasingly choosing Australia as a destination for quality education. There are now some 50,000 Nepalese students studying in Australia as part of a more than 100,000 strong Nepali diaspora, building lifelong professional and personal bonds through educational and cultural experiences, providing a strong, long-term, platform for cooperation between Australia and Nepal.
"My recent visit with ICE WaRM, PIRSA and meetings with irrigators and successful intensive farming practitioners in South Australia, has opened my eyes to the possibilities of future collaboration and motivated me to explore the opportunities on offer," said Mr Budd.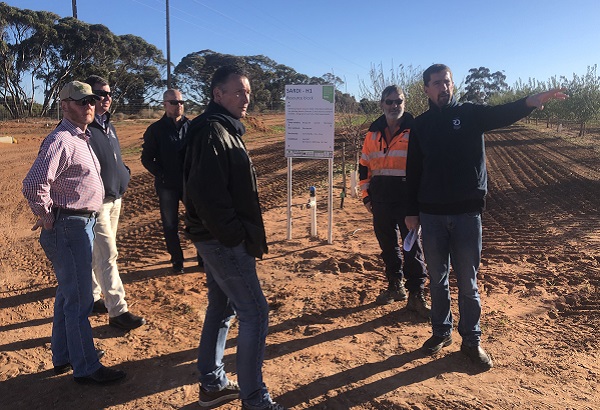 South Australia (and Australia) has internationally renowned, "clean-green" food production from high efficiency irrigation including wine, fruit, vegetables and nuts. The personal stories from practitioners in government policy, researchers, farmers and investors, are particularly powerful insights into what has been successful and why. Equally, what has not worked and why.
A highlight of the 600-kilometre road trip was a visit to the Renmark Irrigation Trust which services 600 irrigators. Now 125 years old, it was the first irrigation trust in Australia and the world's first irrigation operator to receive global 'gold' certification under the Alliance for Water Stewardship International Water Stewardship Standard.
The trust demonstrates the efficiency, and sustainability, of a co-operative model which has at times survived, and at other times thrived, through strong political support, capital investment and grants from Federal and the state governments, and the vision, wisdom and passion of growers to back the business model. The trust provides more than water to growers. By agreement with Commonwealth Environmental Water Holder, the trust also delivers environmental water to rejuvenate flood plains, ecosystems and provides other environmental services.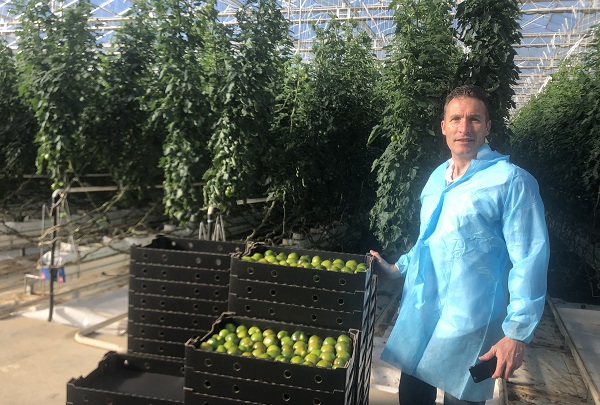 Another highlight was the advanced technology greenhouses operated by P'Petual Holdings Pty Ltd on the Northern Adelaide irrigation area. P'Petual aspires to be the best greenhouse vegetable grower in the world and has been remarkable in adopting a systems approach through recycled water and nutrients, integrating research with farm development and pursuing a culture for innovative and customer focus. Advanced technology greenhouses have transformed agribusinesses in Europe and Australia, and will increasingly play a major role in food security in Asia.
The PIRSA Loxton Research Centre and the Almond Centre of Excellence in the Riverland, highlighted the value of government's support for long term research in attracting private sector investment, managing growing, production and market risks and having the capacity to collaborate with like industry research organisations internationally to address new risks and opportunities. Climate change and biosecurity were highlighted as the greatest challenges to businesses. The importance of collaboration between the private sector, government and the science were reinforced by both growers and researchers.
"The success of Australia's agribusinesses are useful case studies which can inform policies in Nepal," said PIRSA Executive Director, Dan Casement.
"However, the real opportunity to accelerate economic development through water, food and energy will come through building a platform for long term collaboration in education, research, capacity development."
"It is important that this be embraced by both the public and private sectors. Government can establish the platform, but success will be determined by business to business opportunities."
ICE WaRM would like to thank Kym Walton, Gerry Davies and Daniel Casement of Rural Solutions SA for their organising and hosting of the programme for the Australian Ambassador to Nepal.
Footnotes:
SDIP, the Sustainable Development Investment Portfolio, funded by the Department for Foreign affairs and Trade, is a South Asia regional programme with Australian and international partners supporting improved livelihoods and economic development.
Primary Industries and Regions SA (PIRSA) is a key economic development agency in the Government of South Australia.