Resolving Transboundary Water Conflicts
Wednesday, 15 August, 2018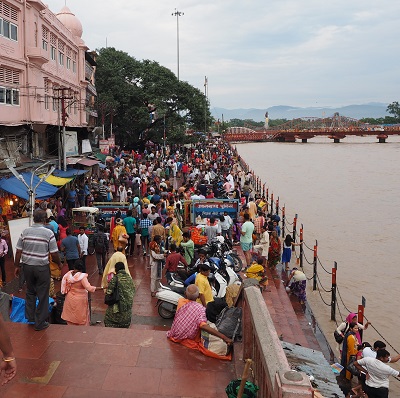 A huge number of lives and livelihoods around the world are supported by transboundary waters and the degradation and depletion of these water supplies have the potential to cause social unrest and conflict between countries.
Around the world these interstate and transboundary issues are becoming more pronounced and more complicated to solve, and with the added need to address climate change and the demands of increasing populations and economic growth, an integrated approach based on legal and institutional frameworks is required.
Australia has faced many water challenges over the years and has needed to change the way it thinks about water in order to build resilience. Drawing on this history and experience, ICE WaRM joined with The International Commission on Irrigation and Drainage (ICID), to present an informative, free webinar on "Negotiations for Resolution of Transboundary Water Conflicts."
ICID, established in 1950, is the only global professional irrigation and drainage network dedicated to the world-wide improvement of water and land management, and the productivity of irrigated and drained lands.
In this webinar, Hon Karlene Maywald, Chair of ICE WaRM and the Strategic Advisor, International Water Opportunities with the South Australian Government, addresses the policy and political changes that Australia has made. She also explores the need for science to enable evidence-based decision making to underpin transboundary negotiations and the impact of community behavioural change.
Ms Maywald explains how securing infrastructure investment through Basin Planning creates water security, which becomes an economic enabler of prosperity by creating confidence for long term investment by governments, irrigators and the private sector.
ICID Secretary General, Mr Ashwin Pandya, says that we need to look beyond the engineering point of view and consider the political and social angles and perceptions which are not eloquently taken care of while we are resolving these disputes, especially at the political level in India, where there are too many players and not enough focus on the long-term outlook.
In direct response to India's situation, Ms Maywald discusses how best to achieve agreement across provinces and explains that governments that consider policy reform with infrastructure investment are more likely to deliver long term, sustainable solutions.
"Successful transboundary water management allows everyone to share the benefits," says Ms Maywald.
This important webinar provides useful information for both developing and developed countries and is publicly available on the ICID website. View the webinar here
ICE WaRM was delighted to partner with the ICID to present the Climate Change & Adaptation/Mitigation to Floods and Droughts Symposium in May, 2018 at the Asian Regional Conference in Kathmandu.
The ICID 24th International Congress and 71st Executive Council Meeting will be combined with the Irrigation Australia Conference & Exhibition in September 2020.
Contact ICE WaRM for further information about this topic.
Facts and Figures
There are 263 transboundary river basins and approximately 300 transboundary aquifers. (UNECE/UNESCO 2015)
145 states have territory within transboundary lake or river basins, and 30 countries like entirely within them. (UNECE/UNESCO 2015)
Since 1948, history shows only 37 incidents of acute conflict over water, while during the same period, approximately 295 international water agreements were negotiated and signed. (UNECE/UNESCO 2015)
Around two-thirds of the world's transboundary rivers do not have a cooperative management framework. (SIWI)