Research Alumna gives back by shaping young careers
Wednesday, 20 February, 2019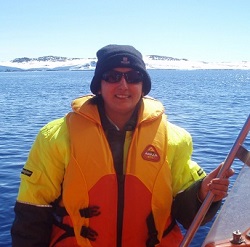 The projected population growth worldwide and climate change are expected to present uncertainty and variability in the amount of available freshwater resources around the globe.
This issue highlights the dire need to use the principles of a circular economy and fit-for purpose supply in water management by reusing wastewater and capturing stormwater to meet the non-potable demands where drinking water quality is not required.
ICE WaRM alumna and Senior Lecturer of Environmental Engineering at the University of Melbourne, Dr Meenakshi Arora, recognises the growing importance of expanding the world's expertise in integrated water and wastewater management for a sustainable future.
Dr Arora has published two books and several highly cited articles in peer reviewed journals of high repute. She has organised two conferences over the last five years and convened sessions on various national and international conferences. Meenakashi also sits on several government and non-governmental panels to advise on sustainable water management.
Born and educated in India, Dr Arora has seen and experienced personally, the need for innovative science and technological research to provide safe drinking water. During the early years of career, Meenakashi's reseach focused on groundwater contamination and the removal of toxic substances, specifically arsenic and fluoride, for the provision of clean drinking water for rural communities.
While working as the Assistant Professor at TERI University (now TERI SAS), Meenakshi received an International Visiting Fellow Award in 2007 from ICE WaRM which enabled her to attend an international conference and visit the University of South Australia for research collaboration for 6 weeks.
This Fellowship provided a life changing opportunity for Meenakshi when she was offered a Postdoctoral position at the University of Melbourne to join a research project in Antarctica. The project included field visits to Casey station in Antarctica to understand how the annual cycle of freezing and thawing impacts the water and contaminant transport, and how-to clean-up oil-contaminated soil and groundwater in sub-zero conditions.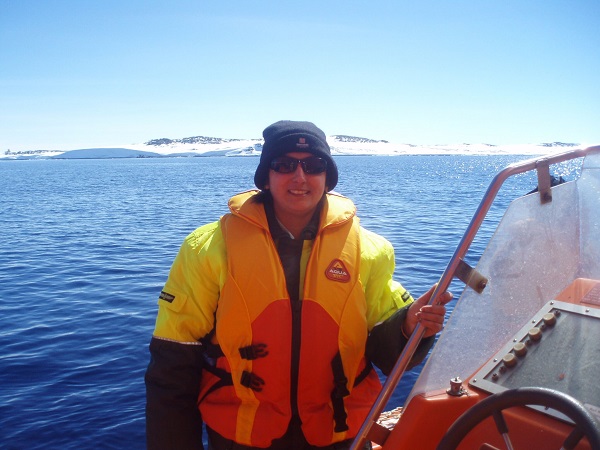 "Being in a sleeping bag on the ice with only a self-constructed wind-break to protect me from the strong wind and fresh snow was very thrilling. A once in a lifetime experience." Says Meenakshi.
Dr Arora's current research focus is on water quality, contaminant transport and fate, and integrated urban water management. The subjects she teaches include water and wastewater management, groundwater hydrology and engineering risk management.
We asked Meenakshi about the future of her students and the issue of gender balance in STEM careers.
"I feel fortunate to have the opportunity to work with the future generation of engineers and shape their thinking to be more sustainable in design as well as operations. We are still far from the gender balance in our classes and the gap widens at higher levels and at leadership positions. I am passionate about promoting young women to pursue STEM careers and supporting them through their early years through mentoring. Women being 50% of the world's population need to have an equal voice in decision making in water sector."
We asked Dr Arora to compare environmental engineering needs in India with Australia.
"Both Australia and India are facing similar environmental challenges including increasing population and a more extreme climate which puts additional pressure on the finite freshwater resources. However, the population size and quantum of the problems are several orders of magnitude bigger in India and there is a lot for both the countries to learn from each other's experience. Having been born and raised in India, I now understand the potential opportunities and challenges of both lands."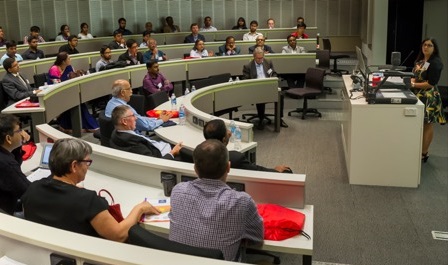 Meenakshi is specifically keen to 'give back, by contributing to the development of her country of origin and help shape the careers of young researchers like herself. As the Director of Melbourne India Postgraduate Academy (MIPA) she has facilitated over 60 collaborative projects between the University of Melbourne and IIT's in India, to tackle various science and engineering problems.
Meenakshi believes that the ICE WaRM programme provided her with the launch pad to her career 11 years ago and is deeply rewarded by being able to provide similar opportunities for upcoming researchers in India.
ICE WaRM congratulates Meenakshi on her hard work, commitment and contribution to the water sector and making the most from the Fellowship opportunity.
Although the International Visiting Fellow Award is no longer available, contributions to ICE WaRM's WaRM Trust go towards supporting the careers of students from developing countries like Meenakashi.
To find out more please visit our website or contact us.