Recognising the value of water through art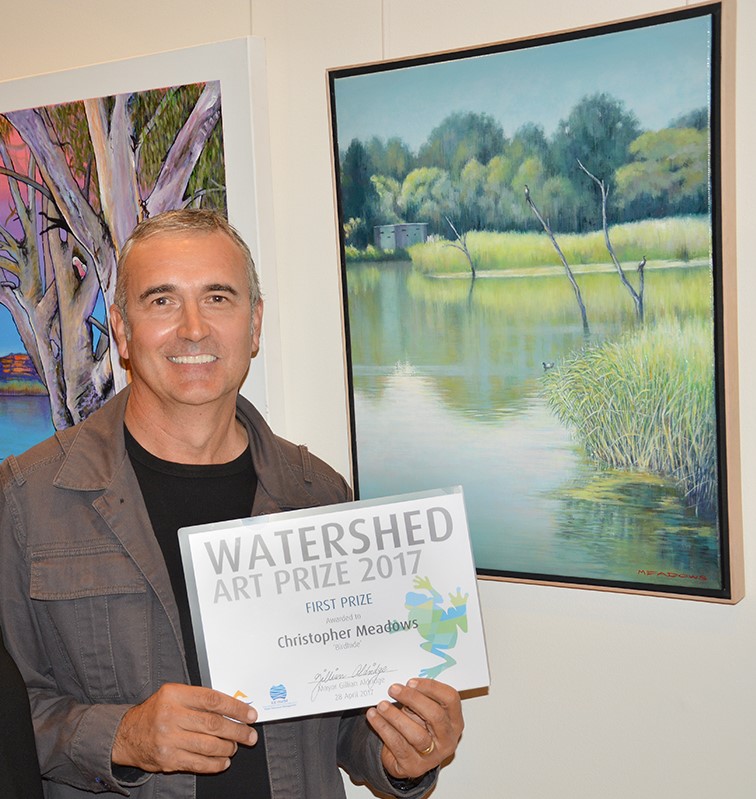 Winners and shortlisted entries for the prestigious City of Salisbury Watershed Art Prize 2017 will be unveiled at John Harvey Gallery in Adelaide on Friday 28th April.
The annual Watershed Art Prize encourages awareness of water as a precious resource and significant environmental management issue, with works entered under the theme 'wetlands biodiversity and / or water sustainability'.
City of Salisbury Mayor Gillian Aldridge said the Art Prize continues to grow in popularity with this year's entry numbers increasing by more than 20 per cent.
"This year's exhibition will be amazing and well worth a look," Mayor Aldridge said. "The artists have shown a high level of creativity and captured the theme perfectly."
Sixty pieces have been shortlisted for exhibition at John Harvey Gallery from 28 April until 2 June, while 15 shortlisted works for the Young Emerging Artist Prize will be displayed at the Mawson Centre over the same period.
The 2017 Watershed Art Prize judging panel includes Mayor Aldridge, Eleanor Scicchitano from Country Arts SA, Thomas Readett from Adelaide Central School of Art, and International Centre of Excellence in Water Resources Management (ICE WaRM) Managing Director, Darryl Day.
"As the sponsor of the Watershed Art Prize since 2009, ICE WaRM is delighted support the City of Salisbury in recognising our fantastic artists and promoting sustainable water and water sensitive cities on the domestic and international stage," Darryl Day said.
For more information please visit www.salisbury.sa.gov.au/watershedartprize