Recognising Professor Rob Skinner as an inspirational leader of the water sector
Thursday, 13 June, 2019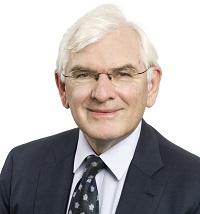 ICE WaRM Director, Professor Rob Skinner, has been awarded a Member of the Order of Australia in the 2019 Queen's birthday honour list this week.
Recognised for "significant service to environmental water management", Professor Skinner, Chair of WaterAid Australia and WaterAid International, is an inspirational leader of the water sector both internationally and locally. Rob is also a Professorial Fellow at the Monash Sustainable Development Institute, Monash University, and a Distinguished Fellow of the International Water Association (IWA).
In 2015 Rob joined the ICE WaRM Board, contributing his extensive experience in organisational leadership to support strategic direction toward developing global excellence in water resources management.
Rob has been a generous mentor and enthusiastic supporter of many people across the water sector and he has led the critical work on understanding the challenges and practical solutions to advancing the Sustainable Development Goals.
As Deputy chair of the CRC for Water Sensitive Cities Rob has expressed his passion for sustainable, liveable cities. His international influence has included the Cities of the Future Programme at the 2006 IWA World Water Congress and Exhibition in Beijing. Rob was subsequently invited to join the IWA Cities of the Future Working Group and now chairs the IWA Cities of the Future thematic programme. In the role of theme leader for the Cities Liveability and Resilience programme of the Singapore International Water Week Water Convention, Rob has had a major influence on the conversation on the sustainable development of cities in the region.
"Rob provided great leadership on the cultural and business transformation of the organisation, especially in relation to the provision of essential services to Indigenous communities while I was General Manager of the Power and Water Corporation", said ICE WaRM's Managing Director, Darryl Day.
"He now provides strategic insights and strong mentorship as a fellow Director of ICE WaRM."
"As a member of the ICE WaRM Board, Professor Skinner brings vast experience and an incredibly valuable perspective to the team in guiding the strategic direction of ICE WaRM", said ICE WaRM's Chair, Karlene Maywald.
The ICE WaRM Board, comprising of Professor Skinner and fellow Directors Cynthia Mitchell (UTS), Peter Wallbrink (CSIRO), Deputy Chair Judith Bradsen, Managing Director, Darryl Day and Chair, Karlene Maywald, form an impressively dynamic and informative team.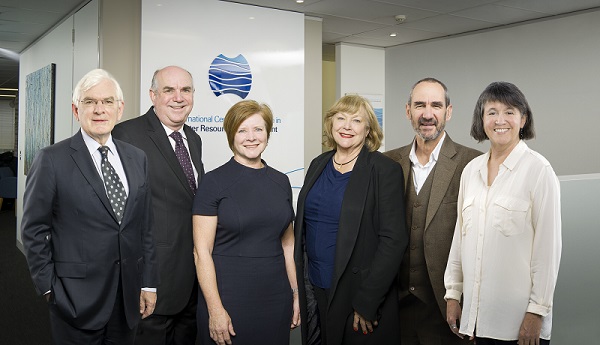 ICE WaRM would also like to congratulate the impressive water leadership achievements of Lachlan Sutherland, Ngarrindjeri Partnerships Coordinator for the South Australian Department for Environment and Water, Sue Murphy, previous CEO of Water Corporation and Mr Grant Hill, co-founder of WaterAid Australia.