Rajasthan Fellows arrive in Adelaide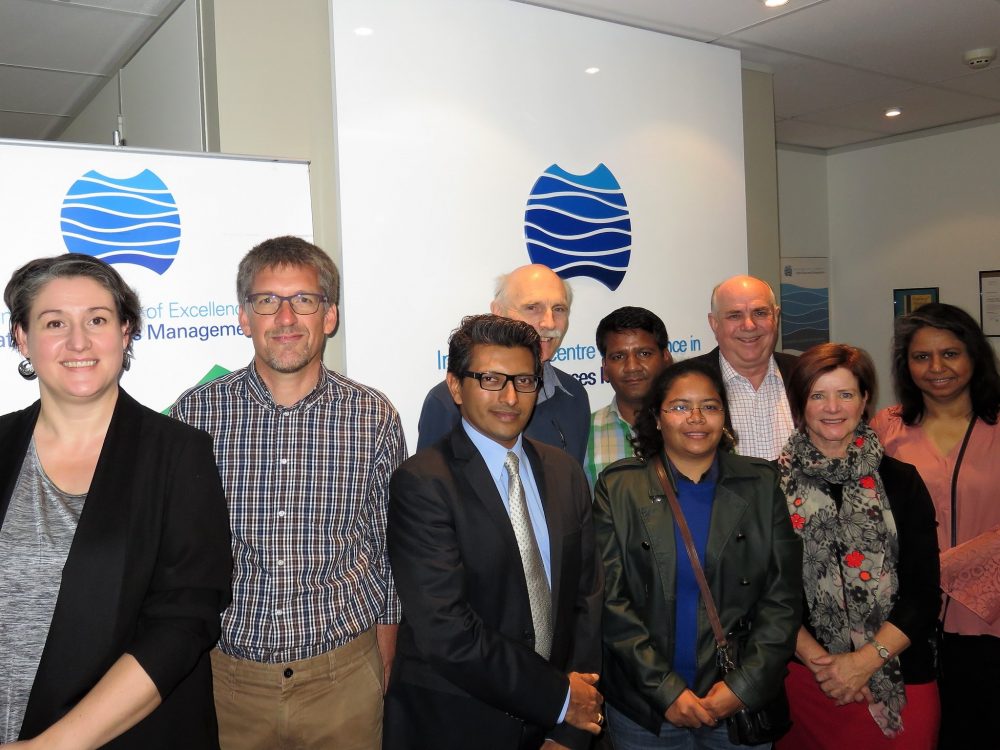 ICE WaRM is excited to welcome Yogita Dashora and Prahlad Swankar, the first two Fellows from Rajasthan to work with academic and industry colleagues in Adelaide over the next three months.
At a morning tea to welcome the two Fellows, Darryl Day, Managing Director of ICE WaRM, said the Rajasthan Fellowship programme, managed by the Water Resources Management Trust, was made possible by support from the South Australian Government's Minister for Higher Education and Skills through the Department of State Development (DSD) and CSIRO.
"These exchanges provide a unique opportunity to share knowledge, explore new approaches, establish networks and spend valuable time with mentors," Darryl said.
"The Fellows are fortunate to have the passionate commitment of mentors – Dr Peter Dillon (Chair of Co-Chair IAH Commission on MAR) and Dr Anu Kumar (Group Leader, Contaminant Biogeochemistry and Environmental Toxicology Program with CSIRO) – who are based in Adelaide and collaborating on research and knowledge transfer projects in India."
Host organisations, including CSIRO, the National Centre for Groundwater Research and Training (NCGRT), and Flinders University will enjoy the added benefit of the international exposure that will come from supporting the establishment of the Rajasthan Centre of Excellence as well as showcasing South Australia's expertise in water management.
Yogita Dashora and Prahlad Swankar commenced the Fellowship programme at the highly-regarded Australian Groundwater School delivered by NCGRT.
Prahlad is a Senior Research Fellow in Vidhya Bhawan Krishi Vigyan Kendra (VBKVK), Badgaon, Udaipur and has been associated with the Managed Aquifer Recharge through Village-level Intervention (MARVI) project for the past four years.
Yogita is a researcher on the MARVI project who has recently submitted her PhD thesis entitled "Evaluating the Effectiveness of Managed Aquifer Recharge Structures in the Dharta Watershed."
The Government of the State of Rajasthan established the Centre of Excellence (CoE) in Water Resource Management and entered into a Memorandum of Understanding (MOU) with the State Government of South Australia in August 2016.
Under the MoU SA will assist through the establishment of outcomes, development of a roadmap of activities and delivery of programs and projects.