Positive Feedback from Latest Short Courses
Thursday, 29 April, 2010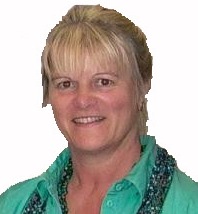 Positive feedback has been flowing after the three latest ICE WaRM short courses.
During April, Dr Anne Jensen from the University of Adelaide and Jeff Camkin, Adjunct Professor at the University of Western Australia, led the Australian Water Industry Essentials course in Perth – while Susan Worley from the Department of Water and Dr Pierre Horwitz of Edith Cowans University focused on specific water issues facing Western Australia. The AWIE course is delivered jointly with the Australian Water Association (AWA).Dr Jensen also presented a one-day Australian Water Industry Essentials course in Melbourne, along with South East Water's Integrated Water Manager Alan Watts, who focused on the Urban Water and Sanitation and Re-use.
Towards late April, Dr Jaya Kandasamy of the University of Technology in Sydney led the two-day River and Floodplain Modelling course in Adelaide. The course looks at the basics of the HEC-RAS modeling program, allowing students to understand the hydraulics and carry out a series of exercises exploring the potential of the modeling system.