Platform for shaping our water future gains momentum
Wednesday, 29 May, 2019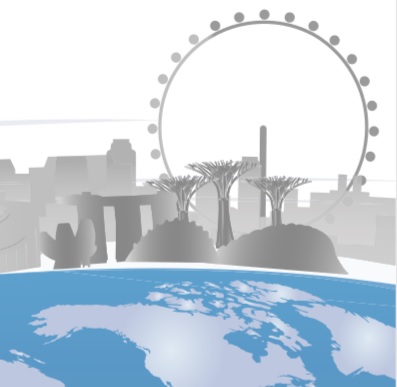 Discussions and debates over strategic approaches and innovations that are necessary to sustain the resiliency and liveability of our cities for the future, are critical to finding solutions for our most pressing water challenges of today. At the same time, as leading cities are seeking sustainable, future proof, solutions for growing populations, later developing countries are seeking to leapfrog traditional infrastructure to address the Sustainable Development Goals.

The Water Convention, one of the flagship programmes of the Singapore International Water Week, brings a technology focus to this biennial event in which the global water sector comes together to share best practices and co-create innovative water solutions.
ICE WaRM's Managing Director, Darryl Day is co-chair of the Water Convention Programme Committee, a role which he has been honoured to occupy since 2009.
Jointly organised by the International Water Association and PUB, Singapore's National Water Agency, next year's Water Convention will focus on strategy, innovation and ready solutions for potable water delivery, wastewater management, and water quality and health.
This technical programme will provide a platform for sharing knowledge, engaging discussions and debates among water leaders and practitioners through high quality presentations showcasing sustainable technological solutions, processes and management strategies that address current and emerging water issues.
Call for papers for the Water Convention at SIWW 2020 are now open until 16 August 2019.
Singapore International Water week will be held on 5 to 9 July 2020. In the meantime, a smaller SIWW Spotlight 2019 event will run on 6 to 7 June in Singapore this year.
"We want Spotlight 2019 to help industry make better water decisions," said PUB Chief Executive, Peter Joo Heng.
"As such, we have designed the agenda around the four areas— making water a priority in the boardroom; establishing the right strategic framework; adopting technologies to reduce, replace and reuse; and recognising the intrinsic value of water – that I believe would be top-of-mind for every industrial user in the world."
Participants in Spotlight 2019 can expect to hear world-leading practitioners and industries share first-hand accounts of their experiences in managing industrial water demand.
Now in their 11th year of partnership, the International Water Association and Singapore International Water Week can reflect proudly on the progress made through this long-standing collaboration.
"Ours is a partnership that helps establish and strengthen the profile of water issues on the international agenda, shaping and promoting holistic water cycle policies and practices from catchment to consumer," said Diane D'Arras, President of the International Water Association.
"This important event will connect people working in different regions, in different settings, and with different approaches to water and sanitation service management. It seeks to connect stakeholders and foster innovation and the exchange of knowledge."
SIWW Water Convention 2020
Call for Papers Brochure