Pakistan Joins the ICE WaRM Network
Friday, 20 November, 2015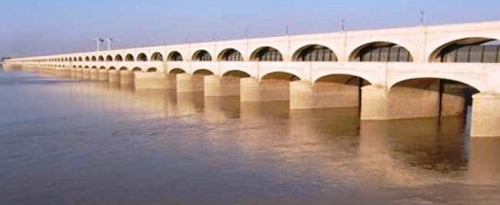 Pakistan has become the latest nation to send a study group to join an ICE WaRM water resources management training programme as part of the Sustainable Development Investment Portfolio (SDIP).
The delegation of policy makers and water technicians joined a 10-day course concentrating on cross-border water management. Three major river systems in the sub-continental region are of special significance – the Indus flowing through Pakistan and India; the Ganges in Nepal, India and Bangladesh; and the Brahmaputra in India and Bangladesh.

During the 10-day programme, the delegation visited the Snowy Mountains Scheme, as well as meeting officials from the Federal Environment Department, the Murray Darling Basin Authority, the CSIRO, the Bureau of Meteorology and the Department of Primary Industries and Regions SA and the South Australian Department of Environment, Water and Natural Resources.
The group also examined dry land farming operations in the Loxton area of South Australia.
South Australian Minister for Water and the River Murray, Honorable Ian Hunter, hosted a reception for the Pakistani group at State Parliament. They also attended an official welcome in Canberra, accompanied by the Pakistani High Commissioner Ms HE Naela Chohanat, the Department of Foreign Affairs and Trade and CSIRO.

Sukkur Barrage on the River Indus