New Record for ICE WaRM Scholarships
Wednesday, 2 December, 2009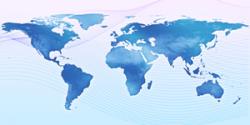 ICE WaRM received a record number of high-quality applications, and has offered a record number of scholarships to Australian and international students for Semester 1, 2010.
Both the quality and quantity of applications were the highest in the six years the programme has been operating.International scholarships have been offered to students from 12 countries –Iran, Uganda, Nepal, Sri Lanka, Slovakia, Pakistan, Ireland, Cameroon, Ethiopia, Venezuela, Nigeria and Mexico.
The huge response to the latest round of applications is further confirmation of the demand for the ICE WaRM postgraduate programme, and ongoing support through the WaRM Trust.