New partnerships emerging from Smart Water Mission to China
Thursday, 2 August, 2018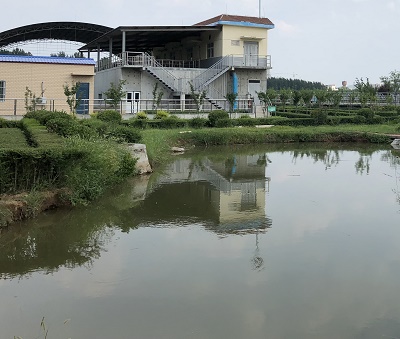 Alumni connections were renewed and conversations on new collaborations between China and Australia were initiated, during the 2018 Smart Water Mission to China held in July.
ICE WaRM was one of five organisations participating in the Mission which was facilitated through South Australia's Department for Trade, Tourism and Investment and led by Mr Steve Morton from the Department of Environment and Water. The success of the Mission built on relationships not only at a government to government level, but also importantly, between academic institutions and the private sector.
Managing Director of ICE WaRM Darryl Day, was delighted to build on the friendships that had been developed over a long time between China and Australia.
"Trusted long-term partnerships are critical for international water engagement in research, capacity development, trade and investment." said Mr Day.
"Many people in China and Australia have worked hard to establish and nurture critical relationships to address challenging issues of water security, building resilience to adapt to a changing climate."
The visit commenced in Beijing with productive meetings with the Beijing Water Authority (including the Science Technology and Education, Water Supply, and Drainage Management Divisions) in addition to the Beijing Waterworks Group and the Research Centre for Eco-Environmental Sciences, of the Chinees Academy of Sciences. Interestingly, both China and Australia are grappling with similar opportunities and challenges including smart networks, big data and the role of the Internet of Things, energy in water and wastewater services, sludge management, groundwater replenishment and liveability and resilience of cities. There is strong interest in continuing partnerships in research, capacity development and sharing best practice operations.
In Taiyuan, the capital of the Shanxi province, the Shanxi government and the Environment Protection Bureaus of Taiyuen and Hejin discussed similar interest in collaboration on ground water replenishment, water quality, wetland treatment and creating water sensitive cities. (improving liveability and resilience)
In Jinan, the capital of the Shandong province, building on long term relationships, potential collaborations discussed included, managed aquifer recharge to replenish groundwater systems and support for the development of "sponge cities" or water sensitive cities. Shared experiences of interest to both countries include reporting environmental flows and long term environmental health.
In Nanjing, in Jiangsu province, discussions focused on strategies to support water resources management in the Taihu Basin. Key partnership opportunities included capacity development for political and community leadership in managing water resources through best practice basin planning and catchment management.
The visit highlighted the long-term opportunities for both countries to learn from each other through research, sharing experiences in policy and practice and the engagement between governments, research and the private sectors.
Thank you to Tao Li, International Water Association's Director Greater China Office, who provided outstanding support in networking in the international water family.
For further information please contact ICE WaRM