New Partnership in Indonesia
Saturday, 31 July, 2010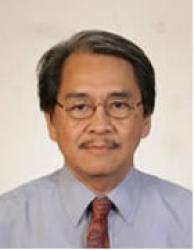 ICE WaRM has launched a series of initiatives to extend the agency's networks across Indonesia.
Partnership Support Adviser for Indonesia, Risyana Sukarma, recently attended the DEWATS Conference and Exhibition in Surabaya, exploring ways to meet the need for education and training in sustainable water management across the country.The DEWATS Conference focused on Decentralised Wastewater Treatment in Developing Countries. It was hosted by Indonesia's Jejaring AMPL (Water and Sanitation Network), with the International Water Association as the lead organiser.
ICE WaRM established in-country representation in Indonesia in January, demonstrating the Centre's commitment to long-term relationships with its partners in the region.