New ICE WaRM Website Launched
Monday, 5 September, 2016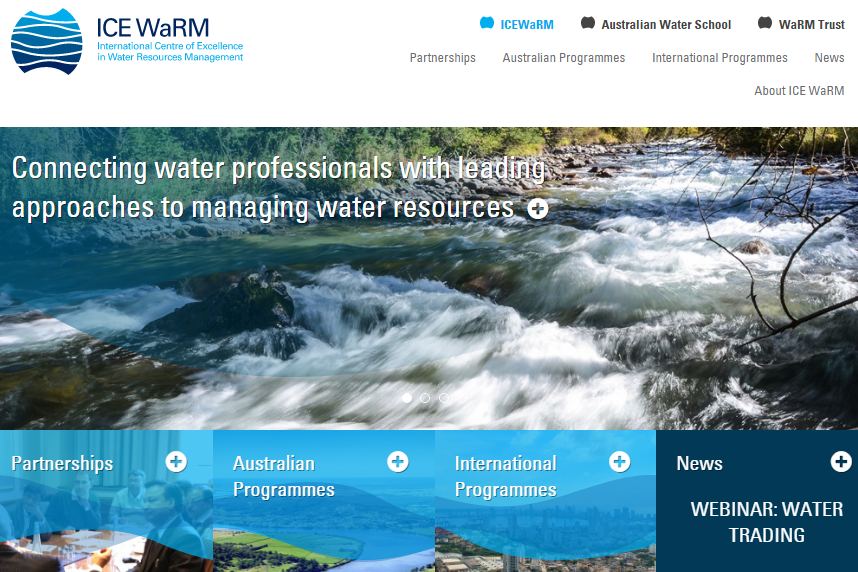 ICE WaRM has launched a new web presence, streamlining the delivery of the latest information about the water resources management sector.
The new web presence involves three sites and delivers all you need to know about ICE WaRM services, training opportunities and professional development.
One site centres on ICE WaRM itself, another concentrates on information about the Australian Water School, while the third provides details of the WaRM Trust.
Information can be accessed through the sites:
More info, contact ICE WaRM