New directions for water reform in the Territory
Friday, 19 October, 2018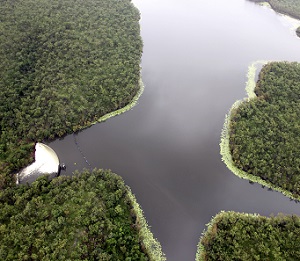 Minister for Environment and Natural Resources, Eva Lawler, released the Northern Territory Water Regulatory Reform Directions Paper at last week's Water in the Bush Conference in Darwin.
Aiming to restore trust in government by better protecting precious water resources in the Northern Territory, the Paper outlines proposed reforms to the water resource regulatory framework and shows how different elements might fit together to provide a more comprehensive and contemporary management framework which meets environmental and economic challenges and supports fair, effective and transparent allocations.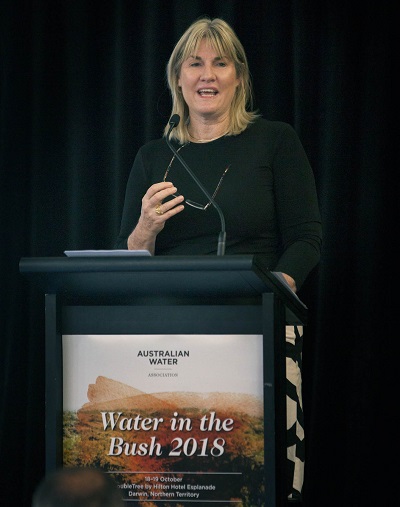 "Water is a precious resource and we need to manage it responsibly to ensure its sustainability. Protecting the environment creates jobs – good environmental policy is smart economic policy", says Ms Lawler.
ICE WaRM recognises the following key areas of focus in the Directions Paper:
The case for reform of water policy, governance and regulation;
Water Allocation Planning framework;
Strategic Aboriginal Water Reservation Policy Framework;
Protecting of water-dependant eco-systems and cultural flows;
Allocation for future public water supply needs; and
Establishing efficient markets that encourage investment for the best and highest value use of water.
Feedback on the Directions Paper is open until 31 March 2019, Territorians can have their say via the https://haveyoursay.nt.gov.au/waterreform website. Even if you don't live in the Northern Territory, participation in the consultation is encouraged and welcomed to share experiences on leading water policy to facilitate sustainable development.
The reform process is not fixed and will be dynamic, adaptable and flexible in response to community views. Following this public consultation on the broad directions of reform, a series of policies and position papers will be developed on specific reform proposals for further consultation over coming months.
Media release
Restoring Trust: Contemporary Water Reform Directions Paper – 19 October 2018
http://www.newsroom.nt.gov.au/mediaRelease/27265
Directions Paper
Northern Territory Water Regulatory Reform Directions Paper – October 2018