New addition to the ICE WaRM team
Wednesday, 31 March, 2010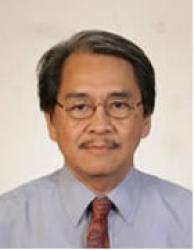 ICE WaRM has appointed Risyana Sukarma as Partnership Support Consultant based in Indonesia, the organisation's first overseas-based representative.
The appointment, made in February, is one of the steps in ICE WaRM's initiative to extend collaboration on water resources management with Indonesia, including encouraging more students, trainees and professionals to study water-related subjects in Australia.Risyana is based in Jakarta and is a highly-respected specialist with more than 30 years experience in water and environmental sanitation.
He also works as a consultant to the World Bank and others. Previously, he was an operations officer with the World Bank for more than 12 years and worked in Indonesia's Public Works Department for 19 years, focusing on water supplies.
Risyana holds a Sanitary Engineering Degree from Bandung Institute of Technology and a Diploma of Hydrology from IHE, Delft, in the Netherlands.
We are very pleased that Risyana has joined ICE WaRM, and extend a warm welcome to the team. He has already started meeting with existing and potential partners in the region.