Lively presentations and discussion at successful gas course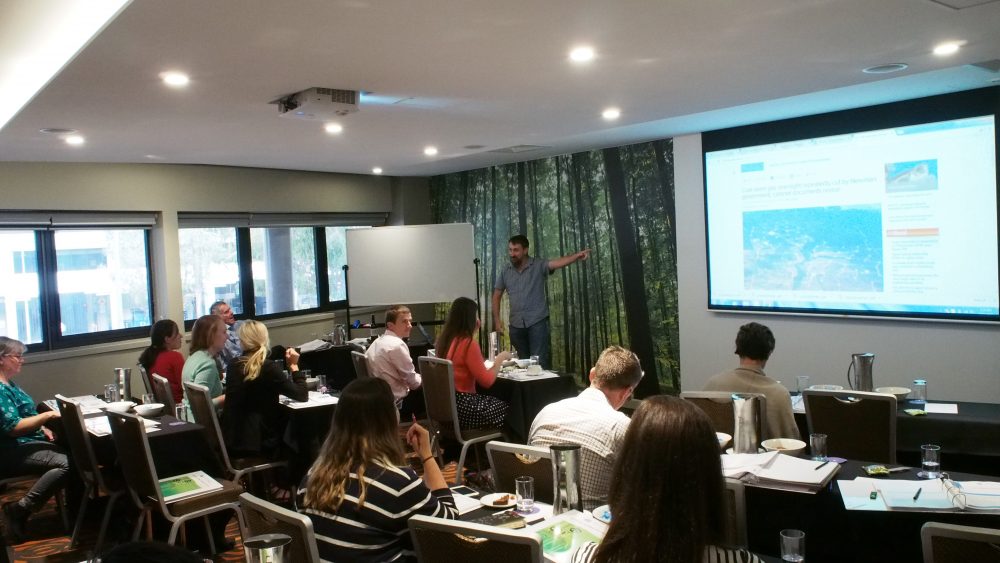 The Australian Water School's 2nd Gas Policy and Water Management Course, led by Arris Water's Ben Kele and George Gates from NSW's Gateway Panel, along with a team of four presenters, attracted 20 environmental assessment and policy officers from across Australia.
The course presenters consisted of a mix of hydrogeologists and regulators from the gas industry, government and consulting firms that delivered well-reasoned and balanced viewpoints.
ICE WaRM's National Partnerships Manager, Trevor Pillar, said the focus of the two-day course was on the sustainability of CSG and Shale Gas extraction both in Australia and internationally.
"Extensive, well-moderated and lively discussion ensured attendees' key issues gained maximum exposure across the class," he said. "Attendees appreciated hearing about the key issues from government, industry and community perspectives, and suggested this policy-focused approach to gas and water management training might also be useful to other Australian jurisdictions."
For more information on how you can access a similar course please contact Trevor Pillar via email tpillar@awschool.com.au or call (08) 8236 5200.