Lifting the community voice to influence reform
Thursday, 26 April, 2018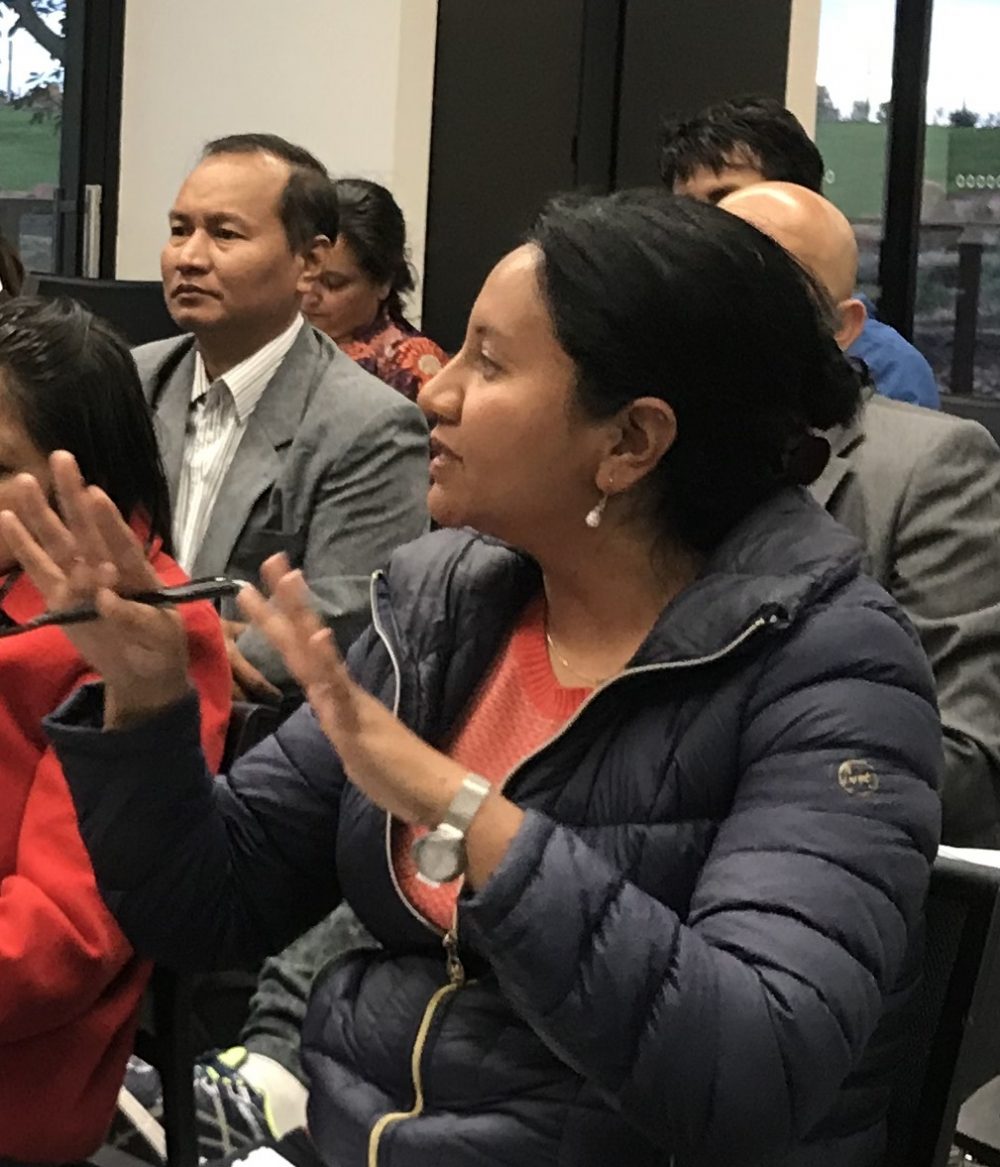 The ICIMOD-ICE WaRM Asia-Pacific Water Leadership Programme completed last week with 17 participants from countries across the Hindu Kush-Himalayan region.
As part of the programme through the Murray-Darling Basin, delegates met with a panel of Riverland community and irrigation industry leaders and were well prepared with probing questions.
The discussion highlighted the importance of putting community and industry first in major planning reforms. This focus complemented the preceding days of meetings along the Murray-Darling Basin with bureaucrats and scientists on River ecology, legislation, policies, planning, and environmental and infrastructure programs.
While issues of driving forces for reform and governance differed significantly between countries, the importance of organising community to provide them with a voice that is heard by reform makers, was agreed by all.
Held at the Loxton Research Centre, the delegation was greatly impressed by the facilities and capitalised on the extensive knowledge and openness of the panel, firing questions on opportunities for alternate water supplies, succession planning, to indigenous engagement.
The panel consisted of Mayor Leon Stasinowski (Mayor of the Loxton-Waikerie District Council), Peter Duggin (Chair of the River Murray Advisory Committee and Presiding Member of the Renmark Irrigation Trust), Greg McCarron (Water Manager of Central Irrigation Trust), Brendan Sidhu (Chair of the Centre of Excellence for the Australian Almond Industry), Chris Byrne (Executive Chair of Riverland Wine), and Michael Troutwein (Executive Chairman at Quality Fruit Marketing Variety Management).
"Once trust is achieved between policy makers and communities, the transfer of science, technology and better management practices is relatively easy, so long as everyone see themselves as beneficiaries, not victims," Chris Byrne reflected.

The industry and community panel proved to be an extremely effective way of demonstrating the importance of community voice in the context of our Murray-Darling Basin reforms. The honest exchange between industry and delegates at the Loxton Research Centre brought a grounded, community-based tone to the tour, inviting a shift in their reflections on the critical elements required to deliver major water reforms.
Mayor Leon Stasinowski welcomed the return of this and similar delegations to the region. ICE WaRM will continue to promote the Riverland region to international delegations and make use of the world class conferencing facilities located at the Loxton Research Centre.
ICE WaRM is grateful to all the presenters and supporters, in particular the members of the panel who gave up their Sunday evening. This cross-sectoral involvement ensures that ICE WaRM's international programmes showcase the very best of what Australia and South Australia have to offer and set them apart from others.
Related Links:
Loxton Research Centre