What we learned from World Water Week 2017
Monday, 4 September, 2017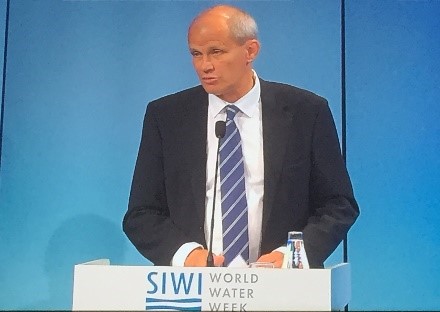 As the global population continues to grow, so does the demand for fresh water and the challenges of providing water for food production and rapidly developing urban centres. Developing respect and a deeper understanding of the many values attached to water is key to efficient water use and ensuring availability to everyone.

This was one of the main messages heard during last week's World Water Week in Stockholm, which included more than 3,200 participants from 133 countries.
On the topic of finance, the World Bank estimated that an additional $114 billion per year would be needed to extend universal access to WASH beyond what was required for the Millennium Development Goals.
The political profile of WASH seems to be on the rise and Kevin Rudd, chair of Sanitation and Water for All, referred to water as "the new climate change" during his remarks at the conference's opening plenary.
ICE WaRM's Managing Director, Darryl Day attended th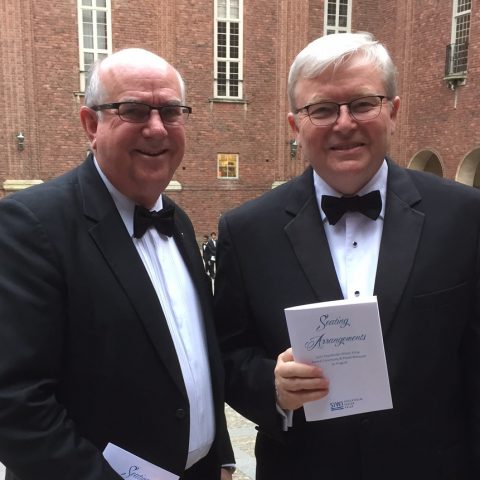 e conference and advocates efficient water use in Australia.
"There were many important topics debated at the conference but the main highlight for me was the importance of capacity development within Government institutions tasked with the critical role of translating national water policies and strategies into reality," Darryl said.
There were many valuable workshop sessions that addressed the challenges of meeting the Sustainable Development Goals at the WASH level, which is an enormous challenge, but more investment is required at the implementation for water policy and governance at a national, state or province level" Darryl said "capacity, capability and confidence to impact reform supporting the SDGs is required from both top down and bottom up."
Australia's work on Gender Equity & Goal 6 "The Critical Connection" by the Australian Water Partnership was launched at the AWP stand and Australian's contribution featured prominently in many sessions including the Institute of Sustainable Future's Professor Juliet Willetts research on the role of gender in development policy and practice in addressing social justice and sustainable development.
Related articles
http://www.worldwaterweek.org/world-water-week-closes-values-of-water-must-be-better-understood/
https://www.devex.com/news/5-takeaways-from-stockholm-world-water-week-90939