Innovative partnerships securing fresh water supplies
Tuesday, 5 September, 2017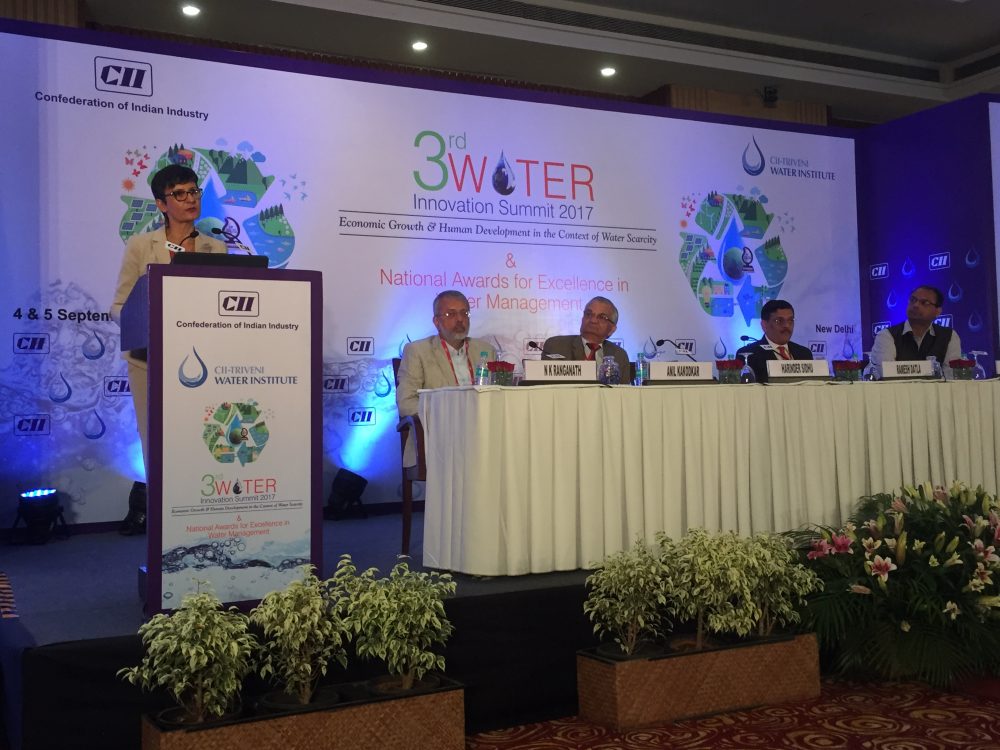 The UN estimates that, by 2025 the population of forty-eight nations will have increased to 2.8 billion, placing significant stress on fresh water resources.
India is already facing unique water, energy and infrastructure challenges due to rapid urbanization, industrialization and climate variability but the western model of an Innovation Ecosystem is not suitable.
On September 4 and 5, the Confederation of Indian Industries (CII-Triveni Water Institute) held the 3rd Water Innovation Summit 2017 in New Delhi under the theme of Economic growth & Human development in the context of water scarcity.
Australia's High Commissioner, Harinder Sidhu, gave an inspirational address at the event on water security, safe water supplies and innovation, to over 200 Indian water industry organisations seeking Australian water expertise.
Ms Sidhu said that overcoming the challenges of managing water resources effectively would require cutting-edge technology and that India was uniquely placed to develop innovative technical systems that could "leapfrog" approaches that took years to develop in Australia and other countries, but also pointed out that technology on its own wouldn't solve the problem.
Australia has experience in developing the right policy settings and institutional architecture to create an environment where that technology can be most effective and Ms Sindhu encouraged government and industry to share their experiences and knowledge for the benefit of both countries.
ICE WaRM's Managing Director, Darryl Day was at the event along with other delegates including the Honourable Karlene Maywald, Strategic Adviser on Water to the Government of South Australia, and Rachel Barratt, Chief Executive Officer of the Water Industry Alliance.
MS Barratt explained that the Water Industry Alliance was interested in matching business capabilities and have been building a strong relationship with the CII-Triveni Water Institute since signing an MOU in August 2016.
"We expect that our connection will open up opportunities for Australian businesses looking to export into key international growth markets."
Read High Commissioner's full address
High Commissioner's Address at the third water innovation summit 2017
http://india.embassy.gov.au/ndli/HOMspeech040917.html
CII Water Innovation Summit
http://www.cii-twi.in/water-innovation-summit.html
http://www.cii-twi.in/pdf/WATER-BROCHURE-2017.pdF