Innovation helping to change the outlook of the Australian Water market
Tuesday, 17 September, 2019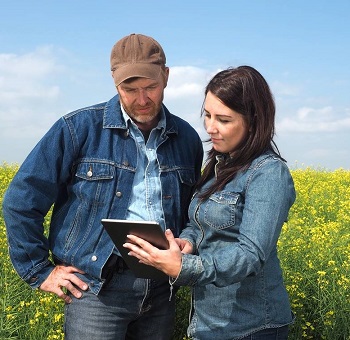 The Australian water market remains a hot topic for farmers, politician's, brokers, water traders and regulatory bodies, who are calling for greater transparency and simplification of this billion-dollar industry. A new website and mobile App is directly tackling this challenge.
WaterflowTM is a new App developed by Marsden Jacob Associates and funded through the Commonwealth Government's Business Research and Innovation Initiative (BRII). A web version (optimised for mobile devices) is currently available and the IOS and Android Apps are to be released in coming weeks.
"With Waterflow, irrigators and water market participants will now have access to unbiased and up to date information covering all facets of the market," said Simo Tervonen, Principal of Marsden Jacob Associates.
The App covers the major regulated surface water catchments in the Murray-Darling Basin (MDB), with the exclusion of Queensland, and has been designed so that it could be expanded to cover other systems outside of the Basin. It also provides a catchment-by-catchment breakdown of how much water is available for purchase from our data providers, incorporates inter-valley trade rules and an historical price register.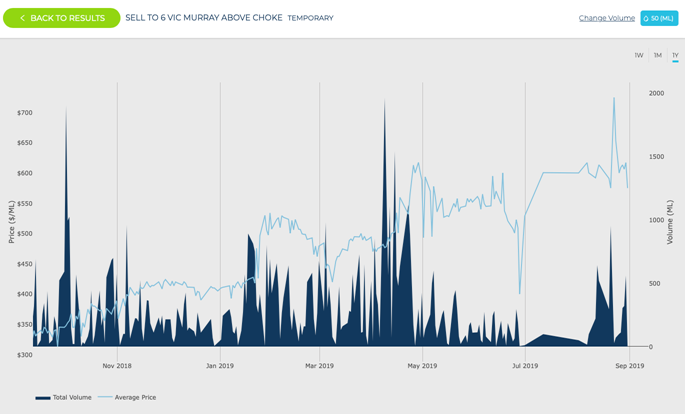 ICE WaRM and Marsden Jacob Associates have a memorandum of understanding and are discussing a collaborative arrangement to provide education and training services to assist with the implementation of the App to water market participants and the wider community.
The Waterflow team would like to advise that the App is not a trading platform. It was never designed to physically trade water but developed as an unbiased information hub allowing users to access quality and timely information when and where they need, at the touch of a button.
By making water market information easy to access, Waterflow is helping to level the playing field. Waterflow's standard functions are free to use. For instance, a farmer can gain a quick overview of market opportunity, historical activity, cost, processing time, storage levels and security of connected water. Or a water trader might look at the market spread, open trading zones and the last 10 trades from the brokers involved with the site, plus much more.
Waterflow also has Premium service offerings. The team behind this innovation are analysts who have been talking to water market participants for decades, so they understand how challenging and time consuming accessing high quality and independent water market information can be.  The Premium service offers custom built reports, data exports and market dashboards giving an overview of an entire market or region.  Saving hours of time that could be spent on business or family time, instead of this historically manual task.
The underlying technology Marsden Jacob developed with their tech providers Alliance Software, is the first of its kind aggregating data from 30+ intermediaries' sources across the Murray Darling Basin. They are proud that they don't charge intermediates to be a part of the site and Waterflow doesn't pay data providers to publish their data.
As the demand for greater transparency grows and more intermediaries agree to provide access to their data, WaterflowTM is sure to become a massive time saver for Australia's water market participants and help clear the murky waters for a brighter future.
You can learn more and register here www.waterflow.io or email the team at waterflow@marsdenjacob.com.au
Related Links
Commonwealth Government's Business Research and Innovation Initiative (BRII).