Innovation and thought leadership drive professional development content
Thursday, 13 June, 2019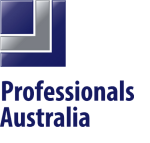 ICE WaRM is excited to announce a new partnership with Professionals Australia, to deliver high quality, professional development content to engineers, scientists interested in innovation and thought leadership in the area of water science, policy and practice.
Through the Australian Water School, ICE WaRM will share free webinars, aimed at developing global excellence in strategic water leadership and to facilitate the development and adoption of innovative practices in water management.
Professionals Australia, is a network of 25,000 Australian professionals from 20 different divisions and groups, offering a wide range of services for over 60 years including career coaching, pay information, professional development and accreditation and career services.
As a member of Professionals Australia, Australian Water School webinars and online short courses will be recognised as continuing professional development. Some of the topics that are covered in our programmes include Technology and Innovation, Groundwater, Water Modelling, Sustainable Development Goals, Water Reuse, Unconventional Gas, Environment, Water Policy and Governance and Gender and Diversity.
You can learn more about Professionals Australia and how to become a member here.
Visit the Australian Water School for the full list of ICE WaRM webinars and online short courses.