India Business Mission and RaCE WaRM opening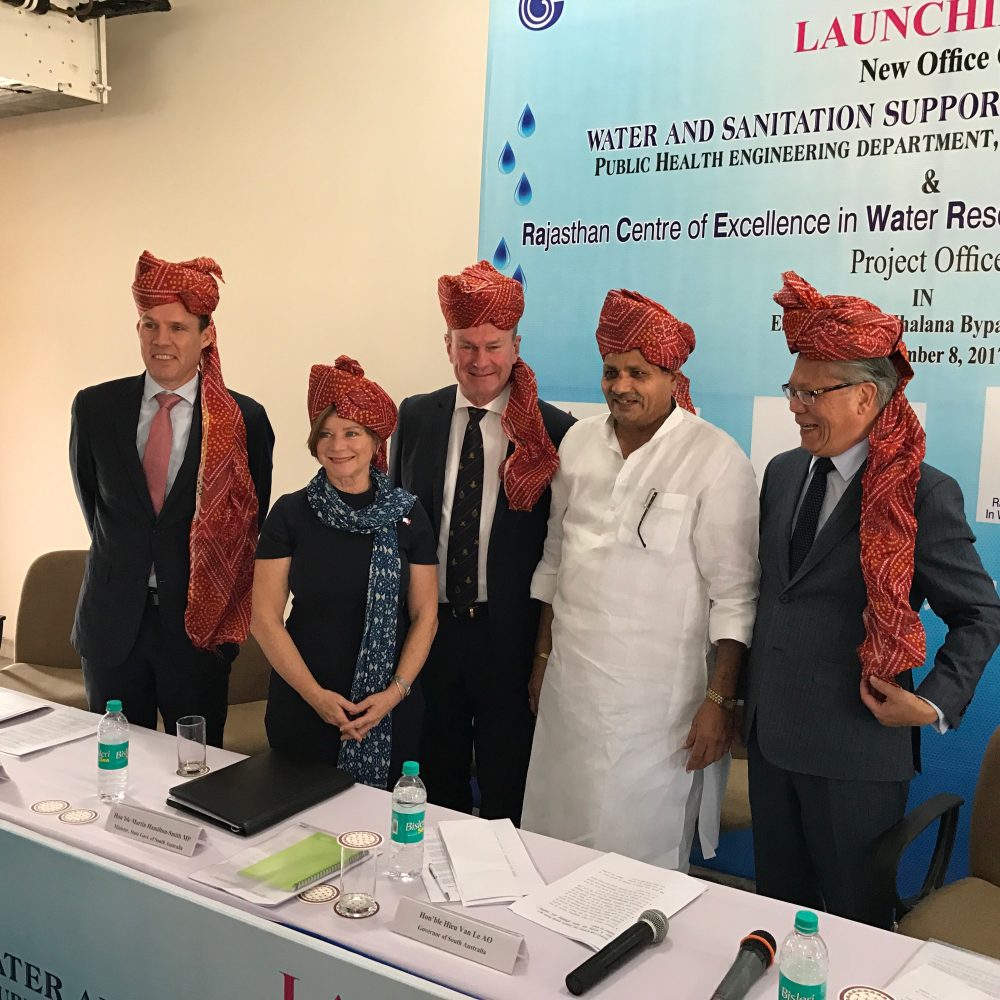 Last week, a 50-member delegation led by Minister for Investment and Trade of the South Australian government, Martin Hamilton-Smith, went to India for a week-long India Business Mission (IBM) to further develop trade and investment opportunities for South Australia.
The IBM was established to drive growth and strengthen business relations across a wide range of industries and to explore sectors such as higher education, culture and tourism and also, water and environment management.
During the IBM 2015, South Australia and Rajasthan signed a Sister-State agreement covering priorities like water conservation and management and environmental sustainability leading to investments in water research and technical capabilities for the north-western Indian state.
ICE WaRM is supporting South Australia's plans to further opportunities around water sustainability and facilitate developments, through the Centre of Excellence in Water Resources Management (RaCE WaRM), Rajasthan.
ICE WaRM's Chair, the Hon. Karlene Maywald, and Managing Director, Darryl Day, Deputy High Commissioner, New Delhi, Mr Chris Elstoft and the Governor of South Australia, Hon. Hieu Van Le, were among guests of the Ministerial Inauguration of the new RaCE WaRM building. It was a proud moment for Ms Maywald who has been significantly involved in the establishment of the centre.
India's Principal Secretary for Public Health and Engineering, Rajat Kumar Mishra, spoke about the future of the centre and highlighted the importance of collaboration between governments and industry. The Secretary encouraged innovation at the centre which he described as a 'safe environment' with the understanding that not everything can be successful when taking risks in order to make significant progress.
Related links
https://premier.sa.gov.au/index.php/martin-hamilton-smith-news-releases/8236-mission-to-india-to-further-strengthen-trade-investment-and-job-opportunities
https://www.premier.sa.gov.au/index.php/martin-hamilton-smith-news-releases/8287-sa-defence-water-technology-and-wine-sectors-benefit-from-indian-business-mission