India announces ambitious plan to pipe water to all
Thursday, 25 July, 2019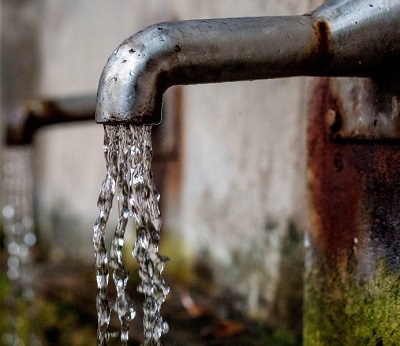 'Nal Se Jal' is considered the biggest commitment announced by Prime Minister Modi at the fifth governing council meeting of government think tank Niti Aayog, which requires the Jal shakti Ministry to provide piped water to every rural home by 2024.
The second Modi Government of India, elected in May 2019, established the Ministry of Jal Shakti by merging what was previously two ministries – the Ministry of Water Resources, River Development & Ganga Rejuvenation and Ministry of Drinking Water and Sanitation.
The challenge of 'Nal se Jal', as foreshowed by the Prime Minister, requires an integrated approach to achieve SDG Target 6.1: Safe and affordable drinking water, and presents an opportunity for Australia to expand economic engagement with India through water.
The Australian Water Partnership is sponsoring Australia as Partner Country and providing registration of a 20 member Australian delegation to the 5th CII Water Innovation Summit – Water Smart and Water Secure India.
In addition to the Summit, ICE WaRM and the Department for Environment and Water are inviting all Australian water businesses to join a 5-day programme including the 2-day Summit, across Mumbai, Delhi and Jaipur, to share knowledge and expertise in water technologies, supply and practice.
Australia has been already been sharing experiences and providing support in collaborative research and innovation for some time, through the South Australian Government collaboration with Rajasthan through the Rajasthan Centre of Excellence in Water Resources (RaCE WaRM) which officially opened in November 2017.
Under Minister Gajendra Singh Shekhawat, the Ministry of Jal Shakti has moved quickly developing Guidelines for Urban Water Conservation and launching a Water Conservation Campaign, essential in striving to achieve UN Sustainable Development Goal 6, Target 6.4: Increase water use efficiency and ensure freshwater supplies.
Under this campaign, targeted interventions are (1) Water conservation and rainwater harvesting, (2) Renovation of traditional water bodies/tanks, (3) Reuse, borewell recharge structures, (4) Watershed development, and (5) Intensive afforestation – turning the tide of deforestation and restoring forests.
Interventions to be carried out include the development of an integrated block and district water conservation plans which will incorporate the district irrigation plans. It will also include the promotion of efficient water use for irrigation by shifting to micro irrigation systems for water intensive crops. (Webinar: Building farm level capacities in irrigation water management)
The campaign will encourage farmers to move to better choice of crops (More Crop per Drop) and connect scientists and research institutions to develop evidenced based agribusiness practices.
The challenge in meeting SDG6 for many countries is like climbing Mt Everest. It is possible, with total commitment, vision and inspired leadership, dedication and a highly competent team and resources.
One Media source reported that "official data shows that coverage of village households with piped water has annually increased from 12 per cent in 2013-14 to 17 per cent in 2017-2018, highlighting the need to seriously accelerate the programme."
And that "Sources said the challenge to achieve 100 per cent coverage of piped water supply by 2024 is similar to that of increasing the toilet coverage from just 33 per cent in October 2014 to over 99 per cent now." (read full article)
Join the free webinar 'India-Australia water business opportunities', to learn more about engaging with India though water.
Webinar: India-Australia water business opportunities
29 July at 2:00 pm (Sydney/Australia)
Register here
Related links
South Australian Government Department of Trade
Business mission/CII Triveni Water Innovation Summit
Confederation of India Industry
CII 5th Water Innovation Summit 2019