ICE WaRM to sponsor 2017 Watershed Art Prize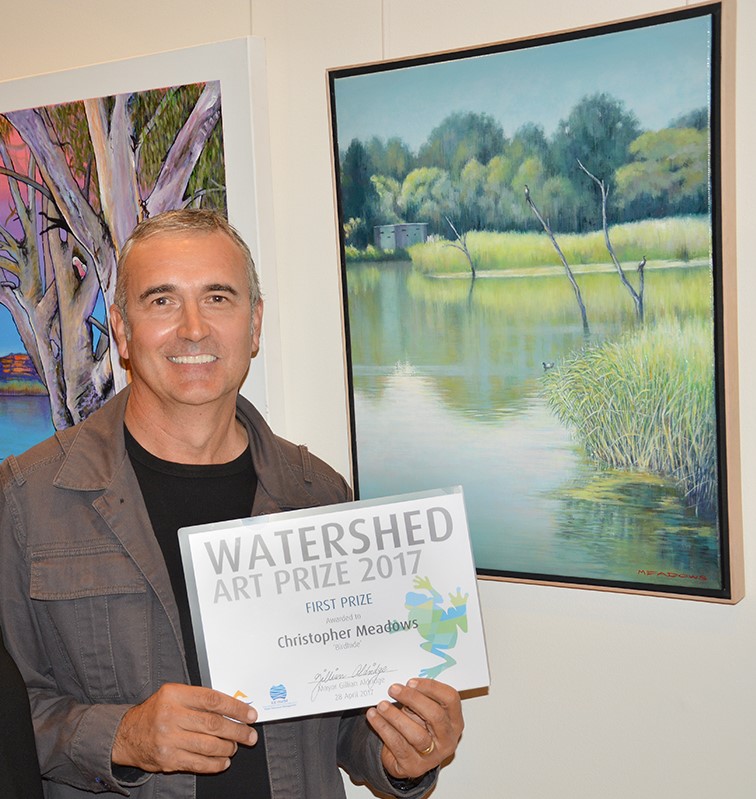 ICE WaRM (International Centre of Excellence in Water Resources Management) is delighted to continue to support the City of Salisbury's Watershed Art Prize for the ninth year running as Principal Sponsor.
The Watershed Art Prize encourages awareness of water as a precious resource and significant environmental management issue and contributes to increasing the public awareness for wetland biodiversity and water sustainability.
It is a unique opportunity for South Australian artists to submit artworks relating to the theme of wetlands biodiversity and/or water sustainability.
"We are delighted to continue our relationship with the City of Salisbury by sponsoring the Watershed Art Prize given our shared values in sustainable water management and promoting water sensitive cities" ICE WaRM Managing Director Darryl Day said.
The art prize will be open to all persons residing in South Australia over the age of 13 with entries closing beginning of April. Click here to view the past prize winners.