ICE WaRM provides water expertise to Shandong delegates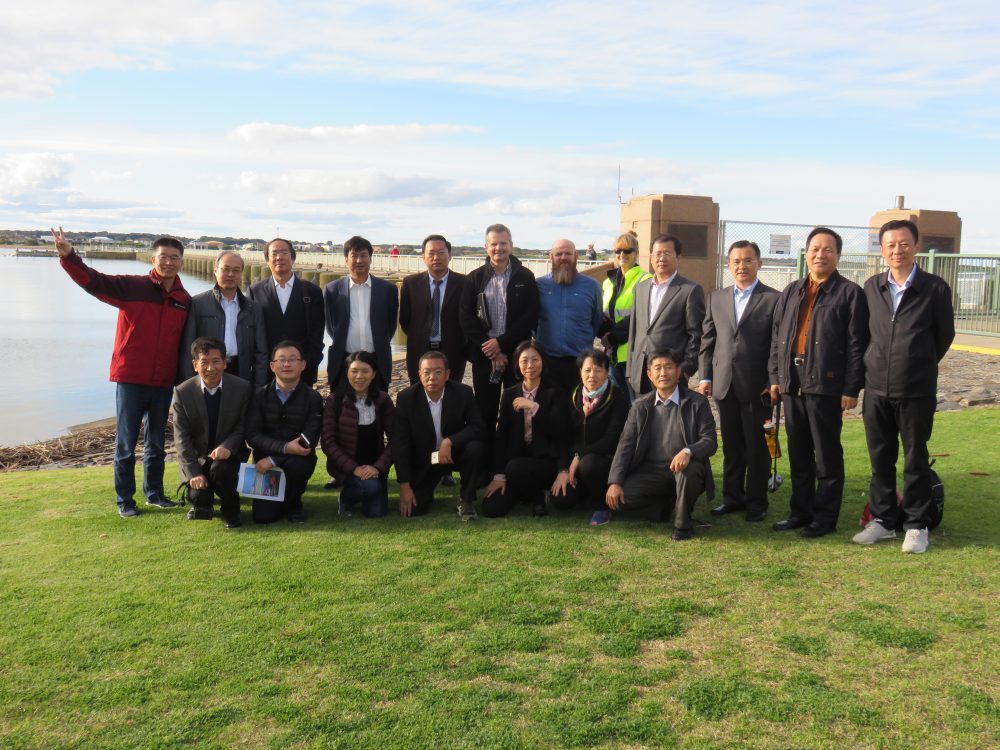 In support of the South Australian Government's sister-state agreement with Shandong, ICE WaRM provided knowledge and expertise as part of a two-week training schedule, to visiting Shandong delegates, on water management systems and water innovation.
International Executive Advisor of ICE WaRM, John Howard, led delegates from the Shandong Department of Environmental Planning and the Regional Environmental Protection Burea, on a field visit to the Murray Darling Basin, where they gained a better understanding of Basin management and realised that building up barrages could also benefit Basin management in China.
The delegates were interested in comparing water quality improvement processes with South Australia because soil formation is a concern in the Shandong rural areas.
ICE WaRM's intern from Flinders University, Charlotte Liu, joined the field visit to assist with communication and feedback. This engagement provided ICE WaRM with a clear understanding of the Shandong environmental priorities of interest and their needs in maintaining water quality and sustainability. ICE WaRM has an opportunity to strengthen relationships with Shandong and develop other partnerships in China.
Charlotte finishes her internship with ICE WaRM this week and goes on to complete her degree in Marketing. Thank you Charlotte and all the best with your studies!
South Australia-China Engagement Strategy https://statedevelopment.sa.gov.au/investment/china-engagement-strategy
Johns Howard profile (ICE WaRM)
https://awschool.com.au/about/staff/