ICE WaRM Presents Water Trading Webinar
ICE WaRM's free monthly Webinar in September examines the issue of water trading.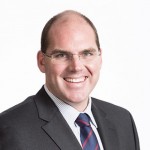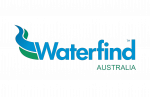 The 30-minute Webinar, at lunchtime on 30 September, will be delivered by Alister Walsh, Chief Executive of water trading specialist Waterfind.
Waterfind is among Australia's leading water exchanges, allowing irrigators to trade water through a free online water exchange or through a water broker. Its online trading platform has been used by more than 11,000 customers across key irrigation districts in South Australia, Victoria, NSW, Queensland and Western Australia.
ICE WaRM's Webinars address critical or innovative issues in water management.
For more information, visit the Australian Water School
If you are a water planner or have associated role in Australia's water resources, these videos are available from ICE WaRM's recent workshops and webinars:
• Community Wastewater Reuse Webinar
• Third Generation Irrigation Efficiency Webinar
• Water Sources in 2050 Workshop: Neil Palmer's Presentation
• Water Sources In 2050 Webinar
Other upcoming short course programs include:
• 27th Water in the Bush Conference, 8 & 9 September- Darwin
• Hydrology and Hydraulics for Non Engineers, 21-23 September- Sydney
• Modelling training using HEC-RAS, 17-21 October- Melbourne
More info, contact ICE WaRM, training@awschool.com.au