ICE WaRM marks beginning of SDIP Phase 2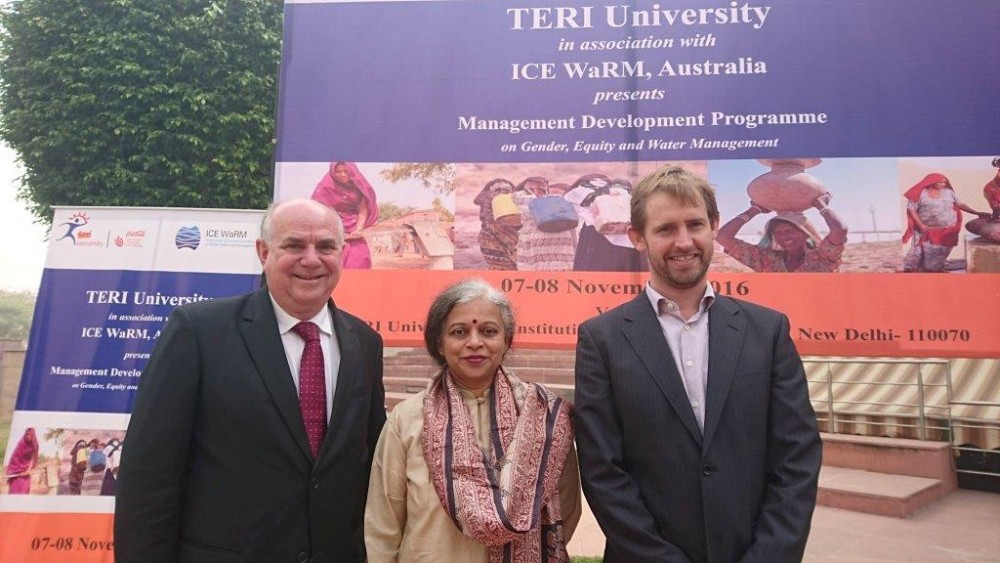 The International Centre of Excellence in Water Resources Management (ICE WaRM) has undertaken the first public diplomacy achievement under Phase 2 of the Sustainable Development Investment Portfolio (SDIP).
In conjunction with India's TERI University, ICE WaRM ran a two-day programme in Gender, Equity and Water Management on 7th and 8th November, 2016.
The partnership between ICE WaRM and TERI University to design and deliver the course was an initiative under the Australian Government's SDIP, managed by the Department of Foreign Affairs and Trade (DFAT) as part of its South Asia Regional development program.
The SDIP aims to improve the integrated management of water, energy and food in the Himalayan river basins, addressing climate risk and the interests of women and girls. ICE WaRM is one of seven Australian, multilateral or regional partners working with DFAT to deliver initiatives that support this objective.
Social inclusion, including the participation and empowerment of women and girls, is critical to achieving sustainable and effective development outcomes. The development of a course focusing on water management and governance through a gender lens is especially relevant in the South Asian context, where the effects of water scarcity are increasingly impacting women.
In opening the course with ICE WaRM Managing Director Darryl Day, Mr Ryan Thew of the Australian High Commission in New Delhi praised the development of the short course as "an excellent example of the positive collaboration and tangible contribution that the SDIP is enabling in this region."
Participating organisations included the Indian Ministry of Water Resources, Central Water Commission, Central Ground Water Board, National Water Development Authority, Municipal Corporation of Gurgaon, CUTS, The Asia Foundation, Delhi Jal Board and the National Mission for Clean Ganga.
Image: ICE WaRM Managing Director Darryl Day (L), First Secretary, Development – Australian High Commission, India, Ryan Thew (R) and TERI University Vice Chancellor, Dr Leena Srivastava (C).