ICE WaRM Managing Director
Monday, 5 September, 2016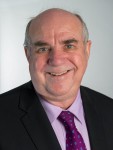 Highly-regarded water administrator Darryl Day has been appointed Interim Managing Director of ICE WaRM.
Mr Day has more than 30 years experience in the water and energy sectors including roles as executive director with the Northern Territory Government's departments of Minister and Energy and Land Resource Management and General Manager with the Power and Water Corporation.
Mr Day is Deputy Chair of ICE WaRM, where he has been a Board member since early 2015. He is also Chair of the International Water Association – Australian National Committee, represents Australia on the IWA Governing Assembly and a Past President of the Australian Water Association (2005-2007). Mr Day has co-chaired the Water Convention Programme for the Singapore International Water Week since 2009.
In announcing the appointment, ICE WaRM Chair Karlene Maywald said the Board decided that Mr Day is the right person to lead the organisation into the next phase of its development.
"Darryl is recognised as one of Australia's leading water management administrators and has been active internationally in facilitating the uptake of knowledge into policy and practice and we are delighted to welcome him as Interim Managing Director," Ms Maywald said.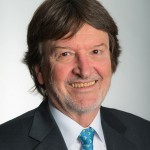 Mr Day will take charge of the strategic direction from Richard Hopkins, who has been Chief Executive Officer since ICE WaRM was founded in 2004. He will leave ICE WaRM at the end of October.
Ms Maywald paid tribute to Mr Hopkins, saying he was instrumental in creating the organisation's high standing. Richard commenced in December 2004 as the inaugural Chief Executive Officer and set about building ICE WaRM from the early foundations to a highly successful, award-wining, provider of education and training to improve the capacity and confidence of water professionals.