ICE WaRM joins collective action for water governance in China
Thursday, 20 December, 2018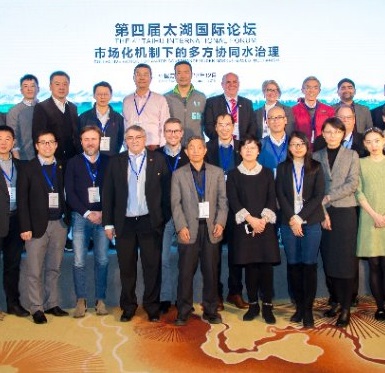 South Australia actively participated at the 4th Taihu International Forum on 11 to 12 December in Suzhou, China, sharing knowledge and experience under the theme of Collective Action for Water Governance under the Market-based Mechanism.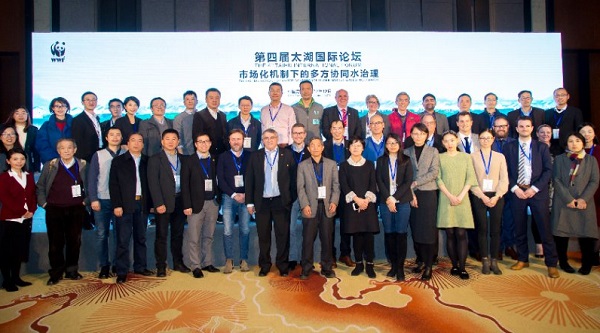 Initiated by World Wide Fund for Nature (WWF) China in 2015, the annual forum addresses basin governance innovation and water resources conservation. The forum has been successful thanks to strong support from partners across government departments, research institutions, business sectors, and from academic experts.
The Lake Taihu Basin has become a serious environmental concern for Southeast China due to water eutrophication caused by rapid industrial and agricultural development.
The forum covered a wide range of topics including water conservation and protection, watershed management and wastewater treatment, with a focus on "market-based" and "multi-stakeholder participation", in order to promote proactive participation of all parties in water resources protection and watershed management, and to contribute to ecological civilization construction.
The forum provides a platform for the exchange of international river basin governance
experience and for the promotion of the reform and innovation on basin governance in China.
Mr Steven Morton, from the South Australian Government's Department for Environment and Water, presented from the South Australian experience on The Importance of Industrial Structure Adjustment in River Basin Planning Reform.
Dr Kane Aldridge from the Goyder Institute for Water Research presented on Water Research Capabilities in South Australia and their Translation to Policy and Practice.
ICE WaRM's Managing Director, Darryl Day presented on Basin Management Approaches in Australia-Lessons for the Taihu Basin and opportunity for improved Capacity Development in Water Practitioners