ICE WaRM and CSIRO support National Water Resources Policy Development in Nepal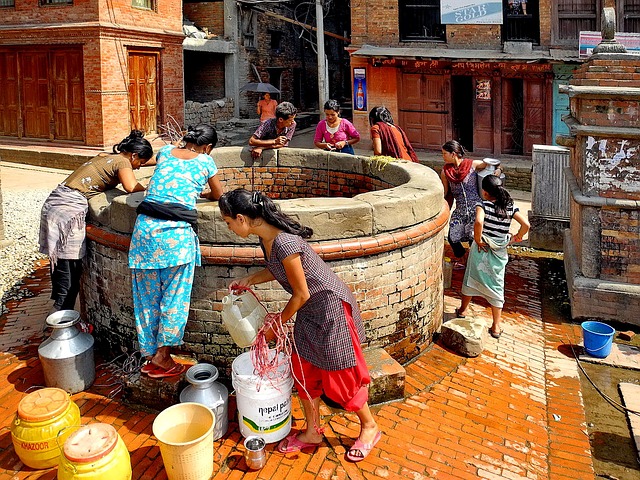 ICE WaRM has been a direct contributor to the development of a new National Water Policy for the Government of Nepal.
Nepal's Energy Minister released the Draft National Water Resources Policy for public consultation at a major workshop convened by the Water and Energy Commission in Kathmandu on the 19th December 2016.  If adopted, following further provincial consultation, this Policy will guide the development of Nepal's water management arrangements for the next decade.  This will include proposed national legislation to be developed during 2017 which will define the roles and responsibilities of national, provincial and local governments which under the recently adopted Nepalese Constitution all have an interest.
Andrew Johnson, the key policy specialist from ICE WaRM who undertook the work with the Water and Energy Commission Secretariat in Nepal said, "Water is considered critical to the long-term prosperity of the nation as well as being a fundamental right for all its citizens and crucial for social, economic and sustainable environmental development."
ICE WaRM's key capacity building role with the Government of Nepal over the past three years, in collaboration with CSIRO, and funded through the Australian Government's Sustainable Development Investment Portfolio (SDIP) has been central to the redrafting of the policy. In particular, the new policy explicitly focuses on Gender equity, managing water at the basin scale for economic development and social and environmental outcomes, and using scientific evidence in making management decisions.
SDIP seeks to improve energy, water and food security in South Asia and this milestone is testament to the success of the long term investment.
ICE WaRM has again showcased Australia's expertise in water to ensure transparent and well governed national, provincial and local government management of water.
"Basin planning is a major element of the Policy and the training provided by ICE WaRM and CSIRO meant that the Nepal Government technical team now have more confidence in leading Basin planning," Andrew said.
Further technical training is planned later this year.