ICE WaRM to continue as pivotal SDIP partner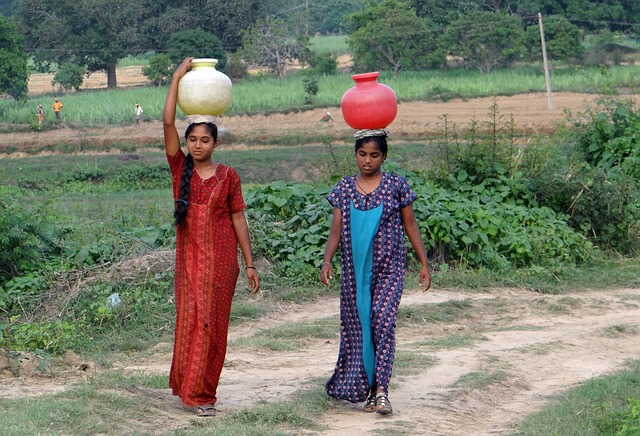 A significant partnership has been established between the International Centre of Excellence in Water Resources Management (ICE WaRM) and the Department of Foreign Affairs and Trade (DFAT) with an agreement signed between both organisations for ICE WaRM to carry out Phase 2 of the Sustainable Development Investment Portfolio (SDIP), with funding over four years.
The SDIP is a portfolio investment approach by DFAT that aims to address the issues of water, food, and energy security in South Asia through better regional cooperation, policy reforms, technology transfer and capacity building targeting the poorest and most vulnerable, particularly women and girls.
"ICE WaRM was very honoured to have signed an agreement with DFAT for Phase 2 of the SDIP through to 2020, ICE Warm Managing Director, Darryl Day, said.
"ICE WaRM has developed extensive networks through the ICE WaRM alumni established over the last decade," Day continued. "The partnership approach under SDIP, which is a great example of international collaboration, provides a sustained influence in driving change throughout South Asia."
Dr Ian Reid, ICE WaRM Education Services Manager, said the SDIP has demonstrated Australia's advantage of promoting a common approach to water data and modelling, of sharing its expertise in managing transboundary rivers, as well as its potential role as an independent party in assisting regional discussions.
"ICE WaRM is uniquely placed to deliver capacity building programmes for key factors in water resources management in South Asia in support of the overall SDIP outcome – to improve the integrated management of water, energy and food in the major Himalayan river basins – especially addressing climate change and the interests of women and girls," Dr Reid said.
"In the first year of phase two, ICE WaRM will aim to offer senior officials and project leaders a viable partner in consultative processes that enable cross-jurisdictional dialogue and will aim to demonstrate our capability in linking science to policy through dialogue and capacity development.
"A number of capacity building activities are planned for phase two, including training about modelling, in gender equity, in leadership development and in transboundary water management."
The SDIP consists of seven partners, including ICE WaRM, that bring Australian, regional and international expertise to the portfolio.
Australian Centre for International Agricultural Research (ACIAR)
Commonwealth Scientific and Industrial Research Organisation (CSIRO)
International Centre for Integrated Mountain Development (ICIMOD)
International Finance Corporation (IFC)
The Asia Foundation
South Asia Water Initiative (SAWI)