ICE WaRM Collaborator Wins International Prize
Saturday, 22 May, 2010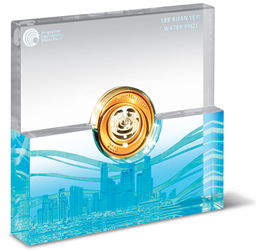 ICE WaRM long-term partner, the Yellow River Conservancy Commission (YRCC), has been awarded the prestigious Lee Kuan Yew Water Prize ahead of the 2010 Singapore International Water Week conference.
The YRCC was chosen from a field of some 50 nominees for "its outstanding accomplishments in integrated river basin management that is unrivalled in scale."The judging committee says the YRCC has preserved the Yellow River for future generations. The committee highlighted the YRCC's innovative policies and solutions, which it says have brought about widespread and sustainable social, economic and environmental benefits.
The committee went on to say that in just 10 years, the YRCC has led a remarkable transformation of China's second longest river, securing water supplies for more than 100 million people, restoring extensive areas of wetlands and biodiversity and protecting 90 million people from devastating floods
Over the last five years ICE WaRM has conducted Adelaide-based postgraduate education and training programmes for senior staff of the YRCC. More than 70 current and future leaders have received extensive water resources management and English language training through these programmes.
The Singapore International Water Week brings together policy makers, industry leaders, experts and practitioners to address challenges, showcase technologies, discover opportunities and celebrate achievements in the water world. The Lee Kuan Yew Award is named after Singapore's first Prime Minister and present Minister Mentor.