From urban waste to sustainable value chains
Thursday, 8 August, 2019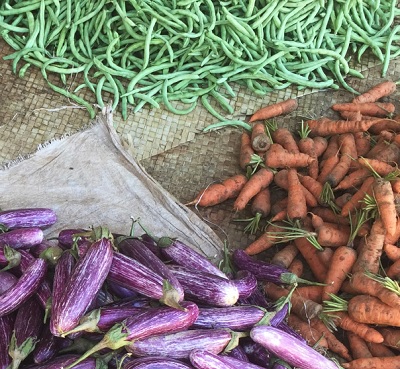 A unique research project is underway, seeking to uncover the enablers and barriers for public and private institutions in Sri Lanka, to advance the implementation of sustainable and innovative value chains to improve sanitation, health, and food security.
From 8-12 July, institutional partners, Institute for Sustainable Futures UTS and ICE WaRM, met in Colombo with core partners Sri Lankan Department of Agriculture, Sabaragamuwa University of Sri Lanka, Janathakshan and International Water Management Institute.
The inception meeting initiated discussion on establish the knowledge, linkages and policy foundations for enabling local entrepreneurs and policy makers to implement innovative value chains that determine how urban waste and sanitation systems can be transformed to deliver smallholder farmers with agricultural inputs.
The policy impact of the project lies in identified synergies between agriculture, health, and sanitation sectors to drive organic waste value chains. This will be one of the first applied research projects in Sri Lanka that connects the sanitation and agriculture sectors through the circular economy. Through partnerships with government, research institutes, the private sector and NGOs, and innovative stakeholder engagement, this project will work towards the establishment of an evidence-base to drive policy dialogue, reduce policy fragmentation and promote coordinated action.
Lead partner, Institute for Sustainable Futures (ISF), is an interdisciplinary research and consulting organisation at the University of Technology Sydney. ISF has been setting global benchmarks since 1997 in helping governments, organisations, businesses and communities achieve change towards sustainable futures. They utilise a unique combination of skills and perspectives to offer long term sustainable solutions that protect and enhance the environment, human wellbeing and social equity.
ICE WaRM is delighted to have an ongoing role across the life of this project, to broker knowledge linkages and establish a broad platform for networking of multi-stakeholders relevant to the research focus across government, private sector (industry) and academia, between Australia and Sri Lanka and regionally in South Asia.
"ICE WaRM will be engaged in specific activities to establish relationships and gain understandings of Sri Lanka partner needs an interests to inform practical pathways for knowledge exchange and linkages", said ICE WaRM's Chief Academic Officer, Dr Ian Reid.
The meeting was briefed by Dr Pay Drechsel (IWMI) on the water-food-energy business models and case studies presented in the publication "Resource Recovery from Waste – Business Models for Energy, Nutrient and Water Reuse in Low-and Middle-income Countries" edited by Dr Miriam Otoo (leading the Research Group on Resource Recovery and Reuse at IWMI) and Dr Pay Drechsel (Leading IWMI's Strategic Programme Rural-Urban Linkages and the related Research Flagship of the CGIAR Research Programme on Water, Land and Ecosystems).