Foresight for food systems in South Asia
Thursday, 7 March, 2019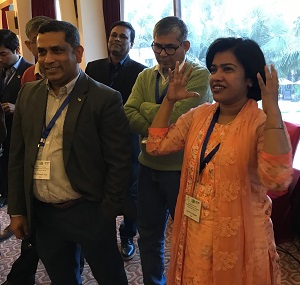 More than 50 participants from Bangladesh, India and Nepal convened in Kathmandu, Nepal on 11-14 February, to explore key impacts and future trends for food systems, at both local and regional levels.
The group represented a range of sectors and expertise and there was a good mix of gender and career stage. This diversity lead to highly energized and engaged discussions as they worked through the different elements of foresight for food systems.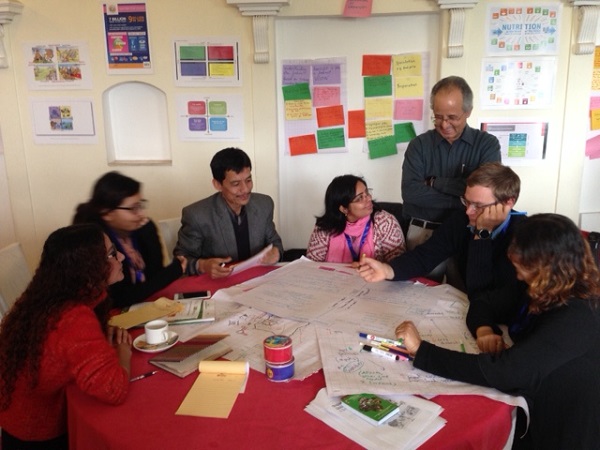 The workshop, arranged by the International Food Policy Research Institute (IFPRI) and supported by ACIAR SDIP, was designed as a series of training presentations and participatory exercises in methods for foresight and scenario analysis, using real world examples based on the four focus geographic regions of ACIAR SDIP: Bihar, West Bengal, Nepal (Terai) and Bangladesh.
This workshop was timely for ACIAR SDIP, following the recent release of the much awaited ICIMOD HIMAP Hindu Kush Himalaya Assessment, which suggests that the countries of the HKH region will need to cooperate more closely to address the effects and consequences of climate change.
There are 1.9 billion people who rely on the Hindu Kush Himalaya and Australia's ambassador to Nepal, Pete Budd has called for action to preserve the global assets, reinforcing that it is going to be a huge issue for the region in the future.
ICE WaRM's Executive Sector Specialist, Andrew Johnson, attended the workshop which he said highlighted the importance of the region to strategically plan for the future and that the nexus approach for improved water, energy and food security was emphasised.
Throughout the workshop, participants worked in regional groups to define a set of foresight activities that could be undertaken at the local level to inform and improve the future of food systems.
Proposed activities derived from the workshop include Nepal using foresight approaches as a policy dialogue tool to understand the implementation of agricultural development at a range of local levels (community, municipal, provincial).
In West Bengal, foresight will contribute to expanding our understanding of the impacts of CASI for sustainable and equitable rural livelihoods while in Bangladesh, the potential for high value crops for a diversified food system will be explored, and a potential pathway to achieve a "healthy plate" based production system will be considered in Bihar.
You can read more about the IFPRI, ACIAR SDIP workshop here Bracing for the future: Foresight for Food Systems in the EGP
The Sustainable Development Investment Portfolio (SDIP) is an initiative of the Australian Government through DFAT which aims to improve the integrated management of water, energy and food in three major Himalayan river basins—the Indus, Ganges and Brahmaputra—covering eastern Afghanistan, Pakistan, northern India, Bangladesh, Nepal and Bhutan. SDIP draws on Australia's expertise and technologies in the water, food and energy sectors and is delivered through a combination of Australian and South Asian partners.