Federations sharing the water journey
Thursday, 22 August, 2019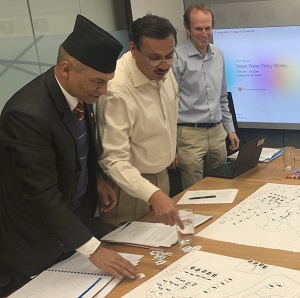 When it comes to water sharing powers in a federation, Nepal and Australia have much in common. Delegates from the Government of Nepal have visited Australia in their journey to adopt modern water policy, based on integrated water resource management principles, and water law at federal and provincial levels.
ICE WaRM was privileged to host the Ministry of Energy, Water Resources and Irrigation, Water and Energy Commission Secretariat (WECS), in a 10-day Exposure Visit in July, which provided perspectives from the Department of Agriculture, state governments in Victoria and South Australia, the Murray Darling Basin Authority, economic regulators, utilities, irrigation co-operatives, collaborative research centres and agri-businesses.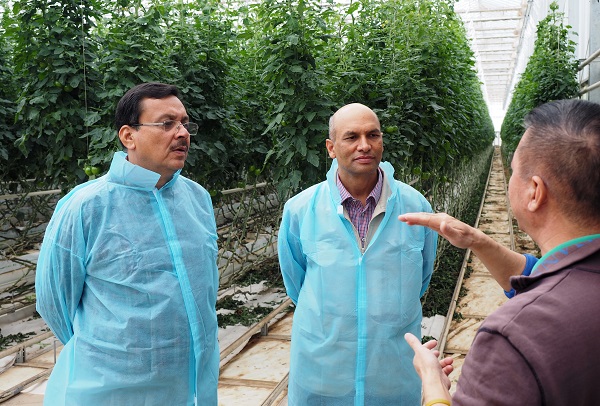 A highlight of the visit was sharing the story of the Renmark Irrigation Trust with the General Manager, Rosalie Auricht and Directors David Lucas and Kate Strachan. Irrigator ownership of the 125-year-old Renmark Irrigation Trust and community engagement in every step of the reform journey, have shown that strong, visionary leadership and the ability to make difficult decisions to improve regional economic performance through structural reform, can significantly reduce water usage while improving environmental outcomes.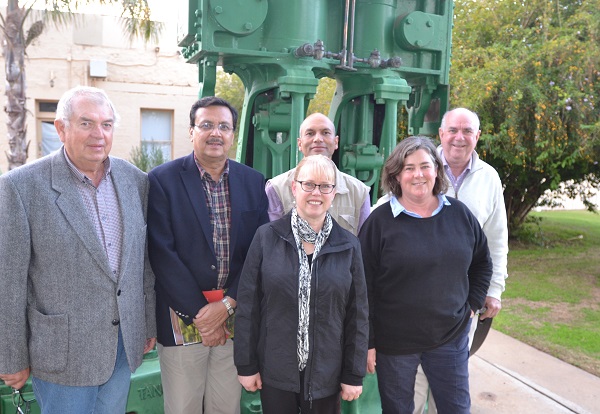 In Australia, water was central to the negotiations for colonies of the Murray Darling Basin states to come together and establish, with other colonies, the Commonwealth of Australia – with a constitution recognising water as a state responsibility. The water journey is far from over in Australia, but there is much that Australia can be proud of in addressing the wicked problem of transboundary basin management including the 1994 CoAG Water Reform Framework, the Intergovernmental Agreement on a National Water Initiative 2004, the Water Act 2007 and the Basin Plan 2012 for the Murray Darling Basin.
Embarking on a similar journey, water is also key on the agenda in Nepal. Now a federal democratic republic organised around three levels of government, the country seeks to generate economic opportunity, enhance livelihoods, improve food security and build resilience against the critical challenges projected from climate change, impacting the Hindu Kush Himalayas as well as the 30 million people of Nepal and the 260 million people from the region who rely on this water supply.
WECS Joint Secretary, Kala Nidhi Poudyal, explained that power sharing for water management in Nepal is not yet defined by law between the three levels of government, whereas in Australia it is under the jurisdiction of the state governments with defined powers referred to the Federal Government.
"The water management jurisdiction of two tiers of government and the dispute settlement process are clearly defined in Australia but in Nepal we are still in the early stages of drafting new laws," said Mr Poudyal.
Mr Poudyal acknowledged how well Australia's regulatory frameworks can manage water during droughts and believes that the Australian Water Act 2007 and 2012 Murray Darling Basin Plan are very comprehensive, running simultaneously not independently.
"There is much to learn from Australia in water management for agriculture. The concept of water licencing for farmers in Australia is very new to Nepal and the transparency on water allocation in Australia is highly appreciable."
This week ICE WaRM is in Nepal, visiting Provence 5 providing technical support for the Sikta Canal development and will be attending the Fourth Indus Basin Knowledge Forum: Pathways to impactful research, which is designed to assess the nature of existing knowledge relating to development challenges in the Indus Basin, to explore new knowledge frontiers, and to build greater coordination through further co-development and sharing of knowledge.
ICE WaRM has joined with ICIMOD to present a session on "Engagement and Inclusiveness for Impactful Research" at the Forum, drawing on lessons from work in the Indus Basin through the DFAT SDIP investment, and multi-lateral support programmes.