Extra HEC-RAS courses slated for 2017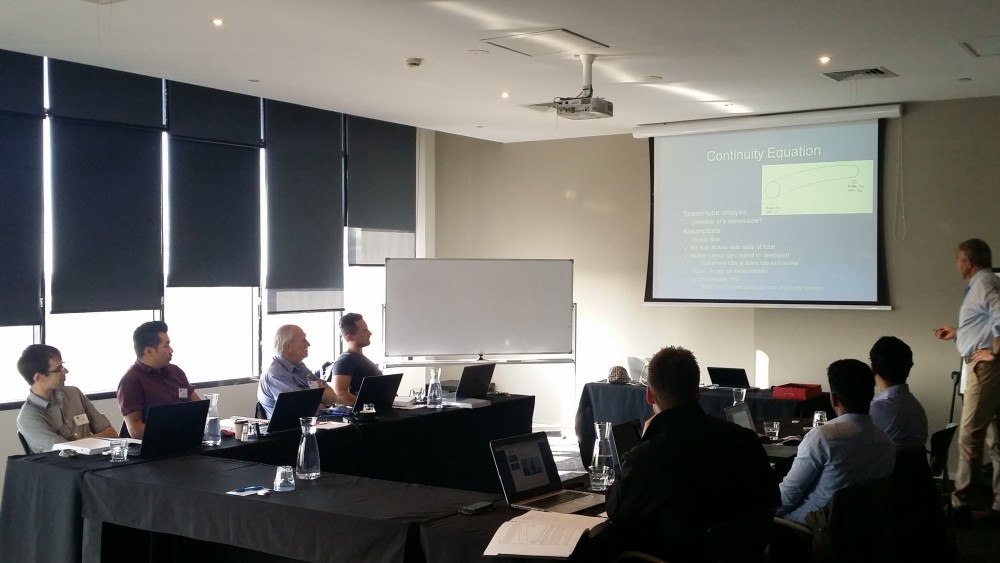 ICE WaRM's HEC-RAS Water Modelling Course saw participants update their skills and hydraulic modelling proficiency.
Widely used throughout the world, HEC-RAS is recognised as an industry standard hydraulic modelling program. ICE WaRM's November course covered basic, intermediate and advanced levels across both 1D and 2D from Robert Keller, who has over thirty years of experience in Civil Engineering Hydraulics, and Krey Price, an engineer whose career includes 15 years developing hydraulic models with the US Army Corps of Engineers.
"The attendees mostly came from consulting and they greatly valued the wide experience of the two highly-respected presenters," Trevor Pillar, National Partnerships Manager – ICE WaRM, said.
"Krey has worked alongside the HEC-RAS authors in the development of this international code and Bob has extensive experience teaching HEC-RAS and many other aspects of hydrology both within universities and externally.
"It was impressive to see the excellent engagement both in and out of class, with case-studies from attendees' companies spilling over into the tea breaks and evening meals."
On the back of this successful course, ICE WaRM is planning two more HEC-RAS courses for 2017 to ensure you can unlock the full potential of HEC-RAS.