European Collaboration Strengthens
Saturday, 27 March, 2010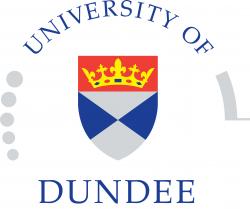 A leading academic from the University of Dundee in Scotland, one of the partners in the Australia-European Union exchange programme, recently visited Australia for a first-hand look at our water management systems.
During his stay, Mike Bonell – Professor in Catchment Science at the UNESCO Centre for Water Law, Policy and Science in Dundee – focused particularly on the links between catchment research, water law and water policy.He has spent more than 14 years working on various aspects of the UNESCO International Hydrological Programme and aims to forge closer links with Australian water scientists and policy makers.
He is the second recent visitor from the University of Dundee – its Head of Geography, Dr Alison Reeves, visited late last year encouraging Australian-based students to take part in the Australia-European Union water resources management exchange scheme.
During late February, another visitor from the University of Dundee, Professor Geoffery Codd, presented a seminar at the SA Water House. His topic was "Cyanobacteria and cyanotoxins: From the Miocene to Myponga" which addressed the issue of better understanding the impact of cyanobacterial blooms and cyanotoxins, a toxic hazard.
Geoffery is a Professor of Microbiology and has worked on the biochemistry, ecophysiology and toxicology of cyanobacteria for the past 38 years, with over 500 published articles.
ICE WaRM was pleased to be able to use the opportunity to further strengthen our relationship with the University of Dundee through our discussions with Professors Bonell and Codd.