Engagement and inclusiveness for impactful research
Thursday, 5 September, 2019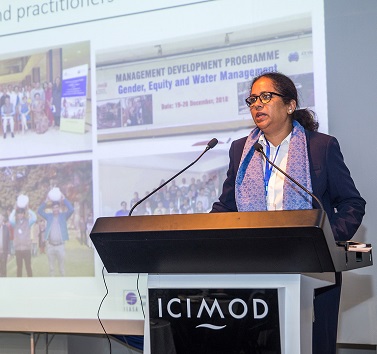 Research impact can be enhanced through gender inclusiveness, especially in international development priority areas where inclusive approaches have been historically constrained by culture, gender equity and other barriers.
At the Fourth Indus Basin Knowledge Forum, held in Nepal 23 to 24 August under the theme Pathways to impactful research, a panellist session which addressed engagement and inclusiveness in research, was jointly presented and moderated by Darryl Day, Managing Director of ICE WaRM, and Kosar Bano, Gender Specialist with ICIMOD.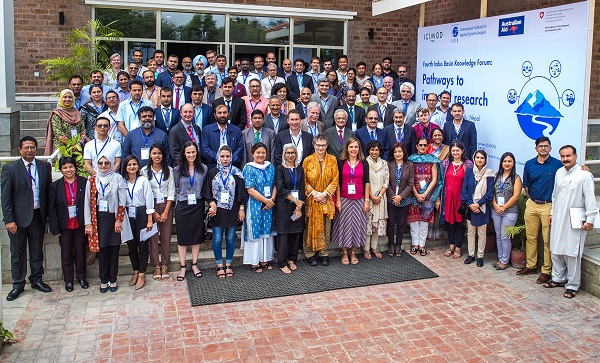 Researchers and policy makers from the four countries in the Indus River Basin, Afghanistan, China, India, Pakistan and beyond, convene annually through the Forum to share knowledge and advance collaborative efforts for sustainable resource management. This year, more than 80 people participated in the event representing around 50 different organisations. The basin provides critical water resources for more than 270 million people.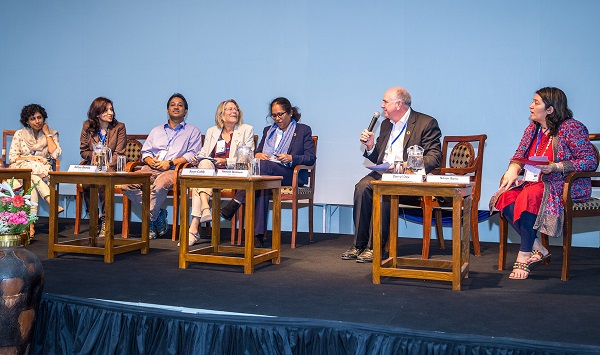 The session, Engagement and Inclusiveness in Research, explored key issues on how research could be impactful through collective engagement and inclusiveness of policymakers and scientists. Panellists, Dr Fawzia Tarannum, Salma Dawar, Susan Cuddy, Aditiya Bastola and Mandakini Surie, shared insights from interventions with stakeholders and communities, primarily women and vulnerable groups.
In this session, table workshop space was provided to explore what is working well; what are the barriers to engagement and inclusiveness in research and impact pathways, and what can be achieved through partnerships. It was an opportunity to strip back issues of gender, and inclusion more broadly and consider the organisational capacity to consider inclusion in developing policy, and implementing that policy in practice.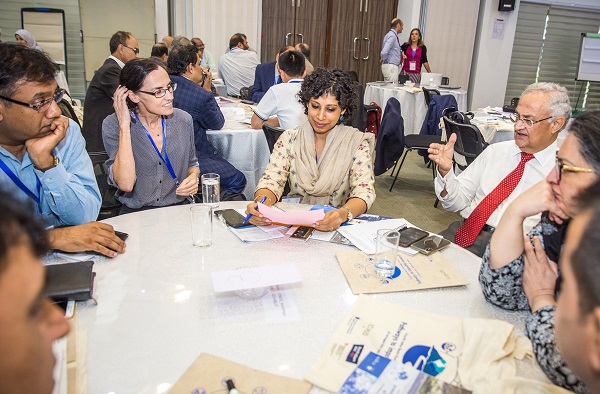 "The session vividly brought out the need for gender disaggregated data, gender budgeting and gender impact assessment for equity and inclusiveness," said Dr Fawzia Tarannum
The panel also discussed how social and cultural norms, rituals and practices are deeply gendered and that researchers should seek to capture these dynamics in their study. Policy recommendations with concrete an action plan and implementation strategy as a research outcome was emphasised for ensuring equity in access to resources.
The discussion highlighted that research must not be gender blind and that research questions should be formulated through the gender lens. And, when designing the research question (and method), it is critical to identify the knowledge gap from a gender perspective.
"We often hear discussions on the gender lens as being about the participation and voice of women, but it is equally about the participation and voice of men," said Darryl Day.
"We need both male and female champions to address challenges of engagement and inclusion."
Another outcome from the Forum was that Afghanistan, Pakistan and India, have identified priority research topics ranging from ground water assessment to studying the impacts of urbanisation, tourism and trade. Each country had identified a relevant communication and engagement strategy to better link research findings. Although this shows great progress at the country level, more focus in identifying collaborative areas among countries and country research groups is needed.
Please contact Darryl at dday@awschool.com.au if you would like further information on the outcomes of the session: Engagement and Inclusiveness in Research.
ICE WaRM would like to acknowledge the great work of the International Centre for Integrated Mountain Development (ICIMOD) in hosting the 4th IBKF, the financial support of the World Bank and the Australian Government. Also, acknowledging programme support by the International Water Management Institute (IWMI) and the International Institute for Applied Systems Analysis (IIASA).
The work of ICE WaRM, CSIRO and ICIMOD in the Indus Basin is supported by the Australian Government's Department for Foreign affairs and Trade under the Sustainable Development Investment Portfolio (SDIP)