Effective international partnerships key to water security in South Asia
Tuesday, 15 October, 2019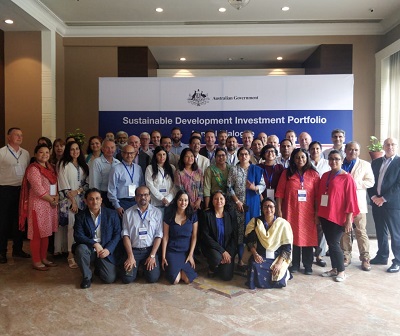 The Australian government is investing in South Asia through a unique and impactful programme which aims to increase water, food and energy security, facilitate economic growth and improve livelihoods.
The Sustainable Development Investment Portfolio (SDIP), is an Australian Aid Programme which supports seven partners from Australia and South Asia, in promoting integrated solutions through improved regional cooperation, policy reform, technology transfer and capacity development.
The programme especially addresses climate risks and the interests of women and girls. It has a geographical focus on the region broadly bound by the Indus, Ganges and Brahmaputra river basins. This area has an estimated 400 million people living in extreme poverty and is vulnerable to major impacts including rapid industrialisation, high population growth and conflict of shared resources.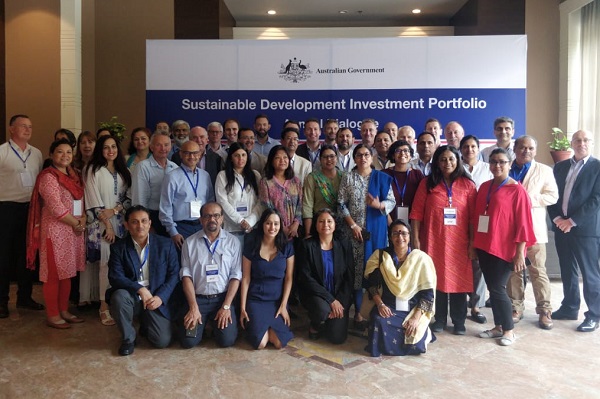 The SDIP partners include Australian Centre for International Agricultural Research (ACIAR), Commonwealth Scientific and Industrial Research Organisation (CSIRO), International Centre of Excellence in Water Resources Management (ICE WaRM), International Centre for Integrated Mountain Development (ICIMOD), World Bank—South Asia Water Initiative Phase II (SAWI), International Finance Corporation (IFC) and The Asia Foundation (TAF).
As Phase 2 of the 12-year programme draws closer to completion, this year's Annual Dialogue of partners, met in Nepal on October 1 to 3, to reflect on the 8-year journey to date, and share achievements and critical lessons learned.
The meeting highlighted the value of the SDIP in establishing effective international partnerships through a multi-disciplinary, multi institutional network. This approach provides a strong political standing and supports effective public diplomacy through "water", attributing to economic opportunities, improved livelihoods, water security for critical human needs, sustainable agricultural and energy developments.
During the Dialogue, all seven partners provided insights into their activities and showcased significant achievements.
ICIMOD delivered a call to action on the critical implications of climate change for South Asia, provided through the Hindu Kush Himalayan Monitoring and Assessment Programme (HIMAP) which led to the publication of the first Hindu Kush Himalaya Assessment. This ground-breaking work identified the actual threats posed by climate change on the region which supplies water to over 1.1billion people. Action requires strong regional collaboration between nation states, multi-layer donors, bi-lateral agreements and key institutions, including many SDIP partners.
ACIAR developed a sustainable farming system which has been adopted by over 100,000 farmers, now close to the tipping point for even greater adoption across India, Bangladesh and Nepal in the Easter Gangetic Plains. An incentive for greater adoption is the recent order in India for farmers to stop burning their rice crop stubble which has been a major contributor to the air pollution load in New Delhi.
ICE WaRM has been working with CSIRO to support the Government of Nepal in its water reform journey and the implementation of basin planning. The project exceeded expectations with the involvement of senior women in the process, a success that has been strengthened through the delivery of five management programmes in India addressing gender, equity and water management. ICE WaRM also delivered a number of technical training programmes in India, hosted a high level study programme from Bangladesh, and contributed to the Indus Basin Knowledge Forum with a session in the area of gender equity.
IFC has been promoting the use of renewable energy and supported the adoption of solar lights in over 20 million households in rural India. IFC facilitated the establishment of women's enterprises which have then set up small businesses to sell the lights.
TAF have been working with rural communities and establishing mechanisms for community engagement. IOD-PARC and the DFAT Advisors reported on a small but influential piece of work on gender and how it affects all initiatives across the region.
Given the need to work cooperatively on the transboundary management for the three major river basins, the success of the programme design, including activities in Afghanistan, Bangladesh, India, Nepal and Pakistan, has allowed partners to work with many local institutions and delivery partners across the region. When presented together at the Dialogue it was clear that collectively, SDIP Partners are having a significant influence at the community level through to the national and sub-national level, and establishing Australia as a small but influential player in regional development which provided considerable opportunity for political diplomacy.
Key outcomes recognised from the dialogue include:
the significant value of the collaborative approach between world-leading partners.
sustainable improvements in livelihoods requires trusted, long term relationships and a strong willingness to share knowledge for similar contexts across national boundaries.
there is broad political will for improved contemporary integrated water resource management policies and supportive governance amongst all countries in the region.
the commitment to partnering and gender, equity and social inclusion, by all partners, has been transformational in how partners work together, and with external partners, and in the organisational culture of partners.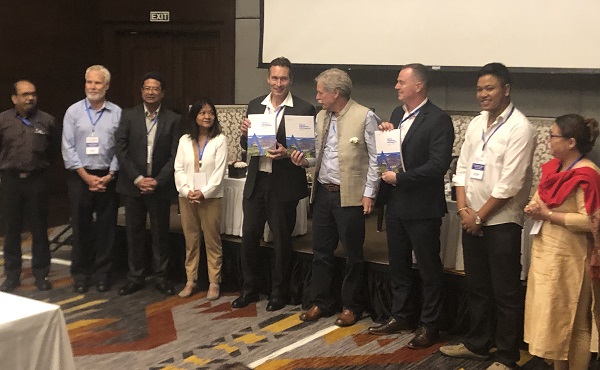 On the final day of the meeting, ICIMOD launched the resource book Multiscale Integrated River Basin Management, which is a collective effort from SDIP Partners, including ICE WaRM through Andrew Johnson.
SDIP Phase 3 will begin July 2020.