Disrupting Australian water market information
Thursday, 25 January, 2018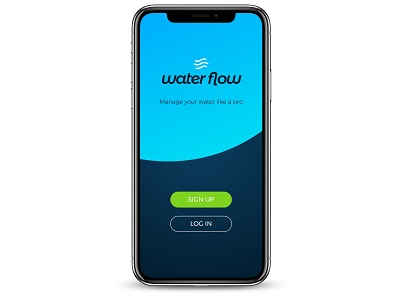 Australian water markets are world leading but the next wave of disruptive enhancements is needed to improve market efficiency and expand participation. This will require improved transparency and reliability of water market information to enhance consumer confidence and contribute to better management of our scarce water resources.
So, it's exciting to hear about an innovative solution that will change the future of managing water assets and how we access information.
Marsden Jacob Associates, in partnership with Alliance Software, is developing 'Waterflow', a water market information aggregation App which addresses the real needs of water market participants and aims to benefit all.
Funded through the Commonwealth Government's Business Research and Innovation Initiative (BRII), Marsden Jacob Associates was one of nine businesses to share in $8.75 million to solve government policy and service delivery challenges. BRII allows government to tap into leading edge thinking to find innovative solutions to important challenges in public policy and develop new ways to deliver government services, and helps SMEs to develop innovative products and services for which there is a real demand.
When the App is launched in early 2019, it is certain to be welcomed by many water market participants for whom it will provide free access anytime, anywhere, to customised water market information in one easy-to-use interface, at no cost.
The App will be available on both web and mobile devices and across all major platforms. Marsden Jacob are also proposing premium offerings, which will include tailored analytics and reporting to help to fund the ongoing running costs and future development of the App.
The App will also have a Water University feature which will introduce new participants to the water market via easy to understand information in one central access point, and will also enable more advanced market participants to keep up to date on the latest developments.
You can learn more on how information disruption in water markets in the Murray-Darling Basin can contribute towards better outcomes for participants, at the ABARES Outlook 2018 in March this year, when Marsden Jacob will give an update on the progress of the Waterflow App.
Over the next 12 months ICE WaRM will collaborate with Marsden Jacob Associates as they engage with water market stakeholders across the Australian water markets, to further develop and refine this revolutionary new water market information platform.
If you are a participant in the water market and interested in being involved in testing, or even if you just want to learn more, please get in touch with Rod Carr or Simo Tervonen at Marsden Jacob Associates either through email (waterflow@marsdenjacob.com.au) or phone (0468 640 972 or 03 9882 1600).
Related Links
https://www.business.gov.au/Assistance/Business-Research-and-Innovation-Initiative/Improve-transparency-and-reliability-of-water-market-information
Business Research and Innovation Initiative $1 million grant to improve transparency and reliability of water market information