Deconflicting cultural water flow
Monday, 15 October, 2018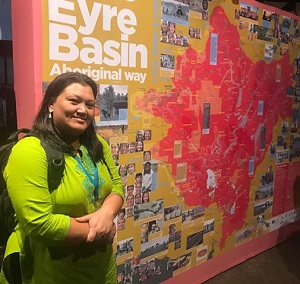 Scientific study is urgently needed to understand the cultural flow requirements of the Bhilangana river basin in India so that existing and future conflicts can be avoided.
Rashmi Shrestha, an independent research consultant from Nepal, was sponsored by ICE WaRM through the WaRM Trust, to present on Cultural Flow and Hydropower Development at the 2018 International River Symposium held in Sydney this month.
"Although hydropower projects do not consume water, the amount and timing of water diverted through canals and tunnels impacts the livelihood of people living in the dewater zone," said Rashmi.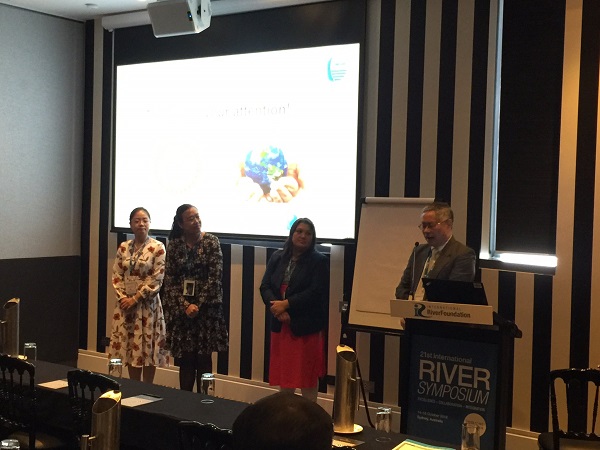 The Bhilangana river is the tributary of the holy Ganga River which is deeply associated to culture and rituals such as holy baths, festivals and death rituals. No scientific study has yet been conducted to help understand whether the environment flow requirement will also allow for the cultural flow requirement.
There is a general understanding between the hydropower project developer and the state government to release 10% of the inflow into the river. However, due to a lack of compliance and monitoring, there is no official release of water, only leakage from the weir. The problem is evident in the dry period when the quantity of water in the river is reduced to a quarter of its normal average volume.
Conflicts and protests have brought unrest as well as negotiation. Local communities have successfully negotiated with developers to release water at certain times for cremation rituals and other festivals, however the problem still exists in other zones leading to frequent clashes between hydropower project officers and the people.
"Rashmi's presentation reinforced the importance and need for operators to communicate with community. From a policy perspective, commitment and practice need to meet requirements. Its more than just ticking a box," said ICE WaRM Executer Specialist, Andrew Johnson.
As an emerging water professional, the Symposium provided the opportunity for Rashmi to connect with water professionals from all over the world.
"I made personal connections with many professionals from countries including Australia, New Zealand, USA, Cambodia, Myanmar, India, Mongolia and Nepal, as well as making very good connection with DFAT and Australian Water Partnership," said Rashmi.
"I was very inspired by key note speakers who are the change maker in their countries and profession. I aspire to be a change maker in managing and restoring river health in my region (South Asia) too."
"Being exposed to different issues in the world's rivers and also the success, was indeed a very fruitful experience for me. The room was full during my presentation and people were so interested in my topic of presentation. There were many good questions and suggestions. This has given me more encouragement to do more research in the same topic."
The WaRM Trust receives and allocates funding to support a series of initiatives such as making this opportunity available for Rashmi. ICE WaRM welcomes donations to the WaRM Trust to further its charitable work in the support of water resources management, particularly in developing countries. The Trust is a deductible gift recipient (DGR) meaning that Australians may be able to claim a taxation deduction on donations to the Trust. The Trust is registered as a charity with the Australian Charities and Not-for-Profits Commission.
For more information, contact ICE WaRM.