Collaboration is key to innovative water management
Thursday, 12 April, 2018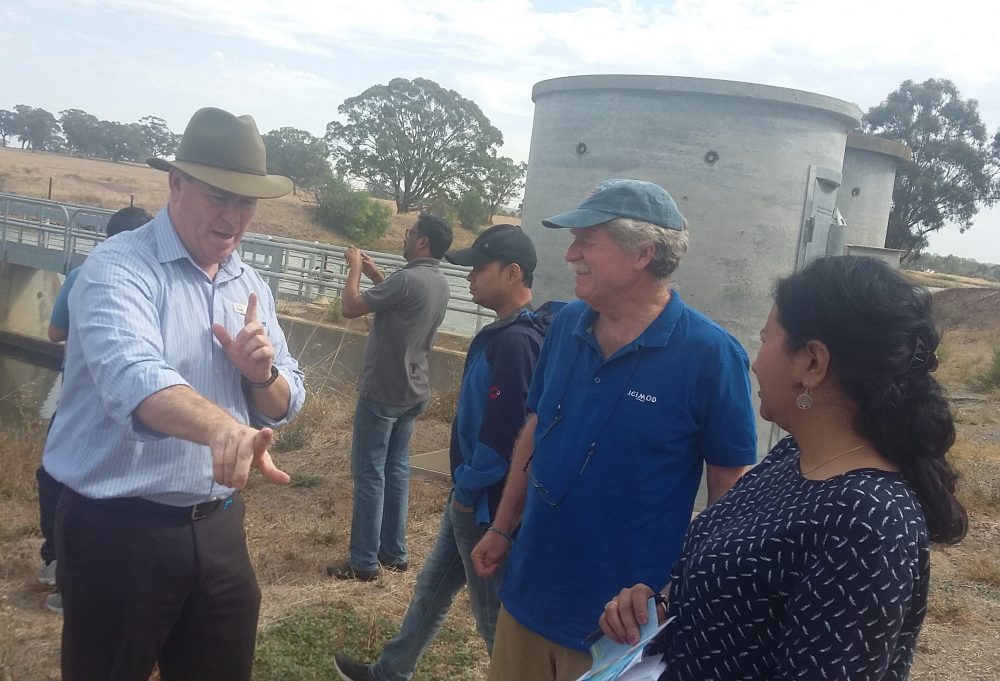 Senior and mid-level scholars and faculty members across disciplines of water studies and water resource management in the Hindu Kush Himalayan region, began a 12-day intensive Water Leadership Programme in Australia this week.
Co-organised by ICIMOD and ICE WaRM, the Programme provides a unique opportunity for the 11 men and 6 women to learn from Australian experiences in water policy reform and improved use and management of water resources.
More specifically, the Programme focuses on integrated river basin management (IRBM) and governance, including various aspects of the integrated water resources management (IWRM) approach, including gender, ecosystems, social inclusiveness and community engagement, public and private cooperation, and water sharing between sectors and across states.
About one billion people live in the three large transboundary basins of the region and the rivers that emanate from the Himalaya are shared across many borders. Climate change studies increasingly suggest that the effects of glacial melt, temperature variations, and erratic monsoon patterns will reduce the availability of water in the region and lead to a greater frequency of floods and drought. Despite the frequency and transboundary impacts of these extreme events, cooperation between countries remains limited.
ICIMOD and universities are working together to strengthen capacity by developing joint research and knowledge management programmes to build a dynamic mountain knowledge partnership and skills for sustainable mountain development. This approach also helps to ease some of the shortcomings that regional institutions may have in terms of capacity and funding.
ICE WaRM is proud to be hosting these academic leaders from this region that is crucial to the livelihoods of millions of people in South and West Asia.
ICIMOD and ICE WaRM are partners in the Australian Government Sustainable Development Investment Portfolio (SDIP).
Related Links
http://www.icimod.org/apwlp2018