Cloud apps inform water and irrigated agricultural development
Thursday, 30 May, 2019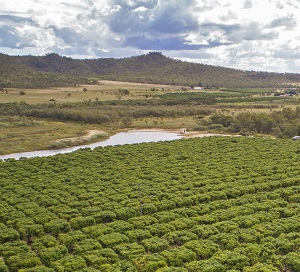 Mapping the water resources of the vast, semi-arid landscape of northern Australia, providing enough information to support decisions for water and agricultural development, was completed by Australia's national science agency, CSIRO, in October 2018.
Considered to be the largest integrated, multidisciplinary investigation of its kind ever undertaken in Australia, the Northern Australia Water Resource Assessment (NAWRA), involved more than 100 scientists over two and a half years, covering an area the size of Victoria.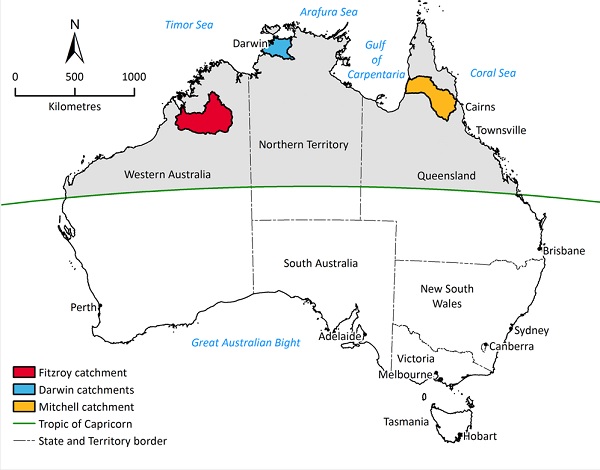 The Assessment investigated three priority river catchment areas across three states:
Fitzroy catchment, Western Australia
Darwin catchments (Finniss, Adelaide, Mary, Wildman), Northern Territory)
Mitchell catchment, Queensland.
The project aimed to identify the potential to increase water-related development opportunities in northern Australia. The studies included:
identified and evaluated surface and ground water capture and storage options
provided detailed information on land suitability
identified and tested the commercial viability of agriculture and aquaculture; and
assessed potential environmental, social and economic impacts and risks.
Over 10,000 pages of scientific material were produced which can be accessed at https://www.csiro.au/nawra
During the Assessment a number of unique web-based applications were also developed, two of which are the NAWRA-explorer and NAWRA-river.
The NAWRA River Model App enables the user to explore the reliability at which water can be pumped or captured and released by large instream dams and the impact on river flows downstream. It takes river system modelling to the general public as a way of increasing transparency and accessibility of river system modelling tools.
In a world first, the NAWRA river system models have been placed in the cloud and a highly simplified web-based interface allows anyone in the world to run the model from their home computer or iPad within seconds.
The results can be downloaded onto a personal computer or viewed using custom charts on the web-interface. Furthermore, the river system model output can be used as input into hydro-ecological models, also developed as part of NAWRA, by simply clicking a button. This then enables the user to infer how flow habitat of particular species is likely to be impacted by the users water development scenario.
The NAWRA-explorer, also a cloud based application, enables the user to view and simultaneously interrogate multiple datasets produced by the NAWRA. The NAWRA explorer consists of products that are a mix of pre-processed datasets, data products that are derived in real time, based on user input and pre-processed NAWRA datasets, algorithms that instantaneously calculate data products from satellite imagery and other datasets stored in the Google Cloud.
To learn more about NAWRA and the opportunities being unlocked in northern Australia, ICE WaRM is bringing together four researchers and scientists from CSIRO who were involved in the project to answer your questions, in a live and interactive webinar .
Webinar: Assessing the water and agricultural resources of northern Australia
4 June at 2pm (Sydney time)
Register here

NAWRA was funded by the Australian Government Department of Infrastructure, Regional Development and Cities. It was an initiative of the Australia Government whitepapers on 'Developing northern Australia' and 'Agriculture competitiveness'.