Circular economy and water
Wednesday, 18 September, 2019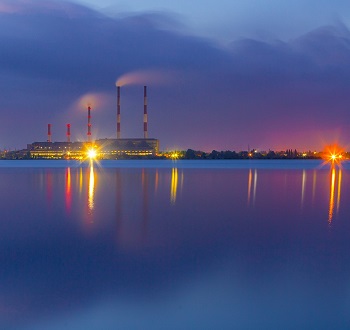 Adopting a circular economy approach to water management enables the global water sector to achieve secure and sustainable, quality water supplies for the future.
Circular economy is gaining currency as a framework that aligns both economic and environmental outcomes. Water businesses and flood-risk authorities around the world are starting to embed circular economy principles, such as greywater reuse, industrial symbiosis and extracting nutrients and materials from wastewater.
Loop Circular Economy Platform is a not-for-profit company dedicated to instigating change toward circular economy in Australia across a range of topics and industries. ICE WaRM's commitment to sustainable water management fits well with the circular economy approach and is planning to work with Loop Circular Economy Platform in capacity building.
The economic case for circular approaches has been demonstrated, with the World Economic Forum putting the potential benefit of implementing a circular economy at one trillion USD annually worldwide. In Australia, moving toward a circular economy has been estimated to create 25,700 jobs in South Australia alone by 2030 and across Australia, governments at all levels are putting in place circular economy policies and programs. And in India, development along a circular path has been estimated to create annual value of ₹14 lakh crore (US$ 218 billion) by 2030.
In contrast to the current 'linear' remove-use-dispose system, a circular economy retains more value in products, components and materials by keeping them in use longer and 'designing out' waste from the beginning. Where possible, the circular economy is fuelled by renewable materials (and renewable energy).
Establishing a common understanding of circular economy principles, and how they can be applied to water management, will help to bridge any disconnect between water practitioners and circular economy practitioners. Circular approaches to water management include retaining water in a system to be used again and again, finding ways to extract value.
"From goods that minimise water use in their production, to system-wide approaches to recycle and reuse the nutrients from wastewater, water is critical to circular approaches in the economy and our sustainable future," said Jodie Bricout, CEO, Loop Circular Economy Platform.
"Yet the way we have traditionally used water can be seen to fit into the 'linear' model: extraction, treatment, use, then treatment and downstream discharge."
Loop Platform's activities include raising awareness through the annual conference held each November, Powering the change to a circular economy (poweringthechange.org), building capacity through training for professionals and corporate teams and undertaking special projects.
The team at Loop works nationally and internationally from Adelaide, South Australia, to engage businesses, policy makers and researchers to help organisations take their circular initiatives to the next level. Most recently, Loop completed two projects for the Victorian Government exploring opportunities for circular economy in that State.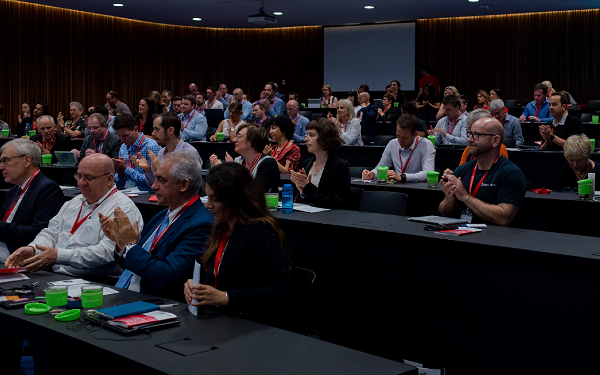 ICE WaRM looks forward to Loop's upcoming annual conference which is fast approaching.
Australia's own circular economy conference, Powering the change to a circular economy conference – 11, 12, 13 November 2019, will take place at Tonsley Innovation District, Adelaide.
Bringing together participants from across Australia and the world, this year's conference includes themes of getting to scale, advances in technology and policy developments, and incorporates a refresher session on circular economy approaches.
In 2017, Loop Platform held Australia's first conference dedicated to circular economy. This 2019 conference builds on two years of circular economy engagement and discussion across Australia.
For more information and to book tickets visit www.poweringthechange.org
For queries contact Diane Pearce dpearce@loopplatform.org