China-Australia International Basin Management Research and Training Centre
Thursday, 20 December, 2018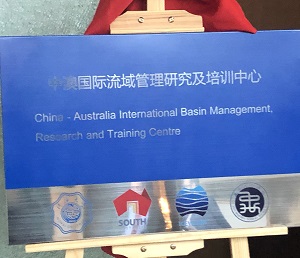 The establishment of an MoU between the ICE WaRM and the Hohai University is a watershed in ICE WaRM's collaborations within China, and internationally in water resources capacity development and training.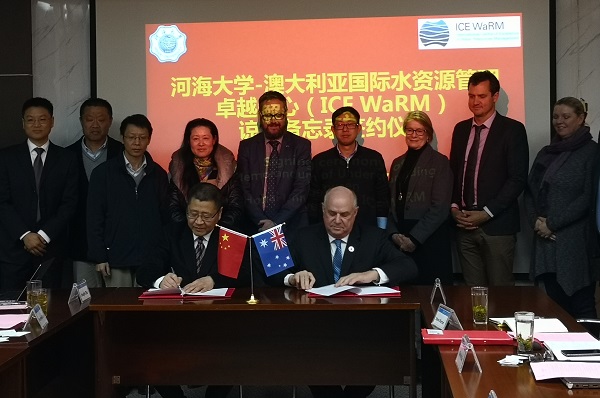 Hohai University and ICE WaRM have been working towards the formal arrangement for over 12 months following initial engagement through an Austrade Water Mission in late 2016, led by Mr Steve Morton of the South Australian Department of Environment and Water. In the recent (2018) prestigious Academic Ranking of World Universities (ARWU) in the "water resources" subject category, Hohai University is ranked number 10 in the world and the highest Chinese University.
Read more…
The MoU action plan includes a framework for collaboration with the Goyder Institute for Water Research and ICE WaRM's shareholders: Flinders University, which is ranked number 12 in the world; Adelaide University is ranked 28; and the University of South Australia is also ranked in the top 200 "water resources" subject category of over some 4000 universities assessed worldwide for their research.
At the signing business meeting, ICE WaRM joined representatives from the Goyder Institute for Water Research, University of Adelaide, Flinders University and University of South Australia to present to Hohai University on research and education capabilities. Hohai University showcased the university's impressive portfolio of research, education and training activities and international partnerships in collaboration on water resources.
ICE WaRM is pleased to have signed a memorandum of understanding with Hohai University, Nanjing and is looking forward to working with the University, the Goyder Institute for Water Research, shareholder universities and the South Australian Government over the next few months to confirm priority action timeframes and new opportunities.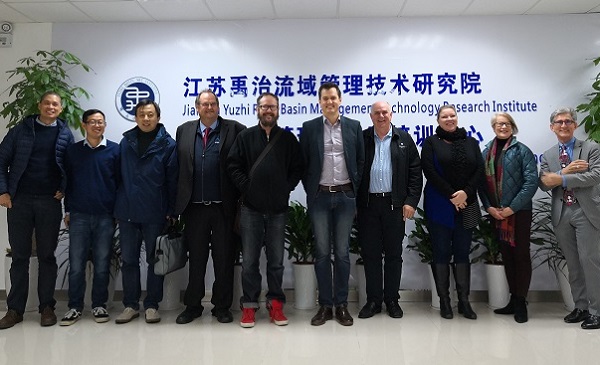 Also on the 13th December, the China-Australia International Basin Management Research and Training Centre, one of the priority actions, was launched. The centre is a joint initiative between Jiangsu Provincial Government, Hohai University, South Australian Government and ICE WaRM. We were delighted to attend the opening with colleagues from the South Australian Government's Department for Environment and Water, the Goyder Institute for Water Research, Flinders University, University of South Australia and Adelaide University.
ICE WaRM is very excited about the vision for the International Basin Management Research and Training Centre and looking forward to the development of the Centres programmes, including an international capacity development programme for "River Chiefs" and basin managers.