CELEBRATING SUCCESS
Monday, 21 December, 2015
As 2016 approaches, with ICE WaRM well into its second decade, we can reflect and celebrate outstanding operating successes. We are looking forward to achieving more.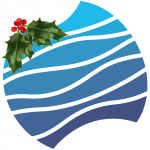 ICE WaRM has certainly come a long way since it was established in 2004 as an Australian Government initiative, supported by the South Australian Government, and launched its first education and training programmes the following year.
Its creation came with the emerging realisation that water resources management was one of the keys to a sustainable and prosperous future.
That awareness has gathered pace and water resources are now widely recognised as a major issue facing societies across the globe.
In Australia, authorities are confronting water management challenges on a number of fronts – for example, addressing the balance between productive uses such as irrigation and environmental concerns and the needs and possible impacts of mining and coal seam gas industries.
Internationally, there are encouraging examples of changes of approach among developing nations. With a new awareness derived from research, education and training, many governments have increased their efforts to better manage river and groundwater systems, especially where the resources are shared across boundaries. As well as ecological factors, there is a greater acknowledgement that sustainable water management is an essential ingredient of their long-term economic and social development.
ICE WaRM has made a significant contribution to strengthening sector capabilities in Australia, through our multi-award winning tertiary and industry-based programmes. We also have established extensive international networks and have hosted numerous delegations of experts and decision-makers from regions on all continents. In effective collaboration with Australian and overseas governments and supporting agencies, ICE WaRM is helping to improve the management of water resources for the benefit of many millions of people.
We are proud of our solid foundations and we have continued to build on them for further success, with new Board and senior staff appointments as described in this newsletter.
ICE WaRM is indebted to our many partners – in particular the Australian and South Australian Governments and stakeholders – and to our Directors and staff, past and present, for their tireless work and support.
I extend best wishes to all for a peaceful and happy festive season and I look forward to many more years of achievement for ICE WaRM.