Bangladeshi Water Specialists Visit Australia
Monday, 5 September, 2016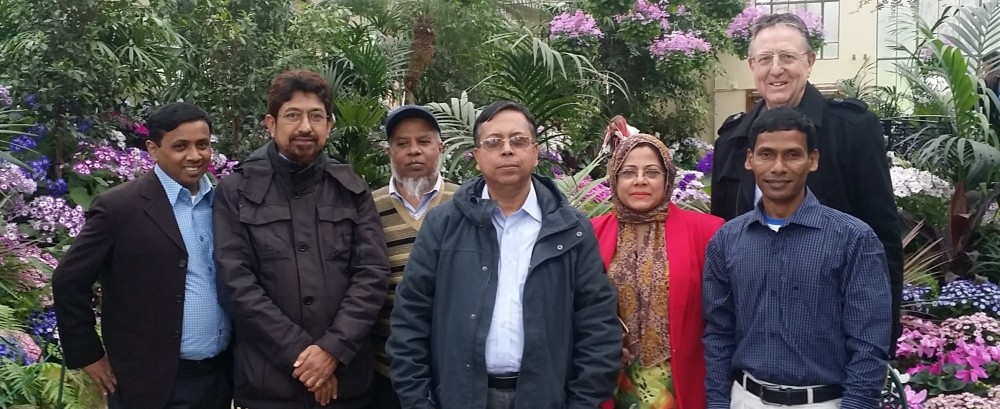 A high-level delegation from Bangladesh has spent two weeks studying water planning, management and governance in south east Australia.
The nine-person group, representing Bangladesh's Ministry of Water Resources and Water Resources Planning Organization (WARPO), took part in the ICE WaRM-hosted study tour under the Australian Department of Foreign Affairs and Trade's Sustainable Development Investment Portfolio initiative. This group included the Director General, Director (Planning) and Principal Scientists.
The study tour, 'Improved Planning and Management of Water Resources and Good Governance', focused on policy and governance, groundwater and surface water, water resources planning and management, integrated catchment management, water trading and the principles of water markets, water modelling and coordinating disparate user groups.
The group visited water recycling, aquifer storage and recovery, wastewater treatment and large-scale irrigation schemes in South Australia, the Bureau of Meteorology and computerised water management systems in Melbourne and the Department of Foreign Affairs and Trade, the Department of Agriculture and Water Resources, the Murray Darling Basin Authority, the CSIRO, eWater, the Australian Water Partnership in Canberra and a number of Riverland sites.
Under the recently enacted Bangladesh Water Act, WARPO has been handed responsibility for implementing the governance of the water sector, taking into account the interests of 13 ministries and 35 agencies covering water, agriculture, fisheries, environment, industries, transport and navigation.
It also has to consider trans-boundary issues such as drought, flood, management of wetlands and ecosystems including World Heritage sites.
More info, contact ICE WaRM