Australia's peak water industry event held in Sydney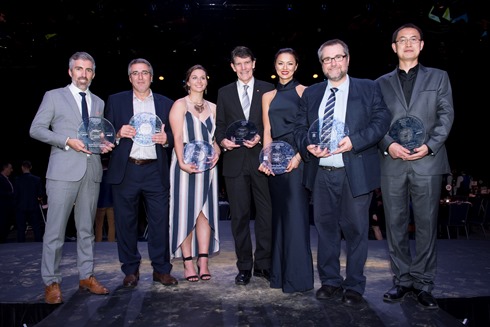 Ozwater, the Australian Water Association's international water conference and trade exhibition, returned to Sydney in 2017 to the brand new, state-of-the-art International Convention Centre.
Thousands of water professionals from across Australia and internationally came together in Australia's biggest city to usher in a new dawn for Australia's water security.
Building on the success of 2016, Ozwater'17 enhanced technological insights to drive the most exciting program yet. Delegates were treated to streamlined processes across all components of the conference, a new Innovation Stream, and enhanced exhibitor interactions.
The conference also included a bevy of dynamic keynote speakers that gave insights into their varied careers at the forefront of 'innovation' and 'disruption'.
The Ozwater'17 Gala Dinner and Awards Night further highlighted innovation and best practice among the Australian water industry.
Internationally-recognised hydrogeologist, Flinders University Professor Craig Simmons, from South Australia, became the 2017 Australian Water Professional of the Year.
The prestigious national award honours an individual who has displayed passion and commitment to the water industry, while also demonstrating leadership and influence.
Cail Rayment, a demand management officer from Power and Water Corporation, was also honoured for his work on water-saving measures in remote communities in the Northern Territory and became the 2017 Australian Water Young Professional of the Year.
Click here to see the full list of winners.