Australian Water Specialists Win ICE WaRM Awards
Wednesday, 22 December, 2010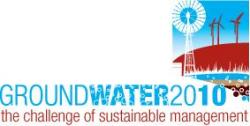 Two Australian water specialists have won ICE WaRM awards at the National Groundwater Conference in Canberra.
James McCullum from Flinders University in Adelaide and Joseph Guillaume from the Australian National University in Canberra won the prestigious awards for the best oral presentations by early career professionals applying science to groundwater management.Senior ICE WaRM representatives took part in the conference, along with the visiting high-level delegation from Thailand as part of its ICE WaRM short programme.
International Partnerships Manager Mike Seager also was one of 350 delegates at the 13th International River Symposium, in Perth.