Australian investment improving farming systems in South Asia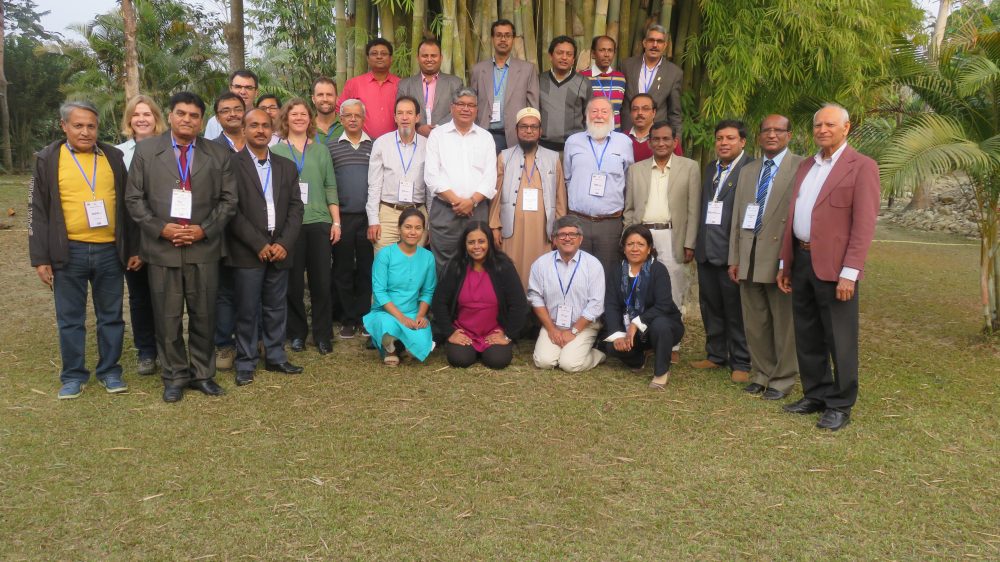 ICE WaRM Education Manager Dr Ian Reid was invited by Sustainable Development Investment Portfolio (SDIP) Partner, the Australian Centre for International Agricultural Research (ACIAR), to attend the mid-term review meeting of their project entitled, Sustainable & Resilient Farming Systems Intensification (SRFSI) for the Eastern Gangetic Plains.
The meeting was held in Coochbehar in West Bengal, India, where some of ACIAR's research trials are being conducted. The project is also running trials in Malda in West Bengal, Sunsari and Dhanusha in Nepal, Madhubani and Purnea in Bihar, and Rangpur and Rajshahi in Bangladesh.
In addition to learning from researchers about the agricultural improvements being made, Ian was able to visit the field and talk to farmers and small business owners who are improving livelihoods from their work.
The improved crop selection and scheduling, and farming methods have resulted in decreased labour, decreased water use, lower production costs, and higher productivity from small farming plots.
Ian will be exploring with ACIAR implications of these improvements for water management policy in the region.